The category of Warehouse Management Systems (WMS) continues to re-invent itself, more than 35 years after the application was first created in the mid-1970s.
The growth of "Service-Oriented Architecture" (SOA) combined with the need for ever more intelligent and Lean distribution center processing has led to the emerging concept of an "Event-Driven WMS."
What does that mean? The concept is illustrated below in a graphic from our just released Supply Chain Digest Letter on WMS 2010. An electronic copy of that Letter, plus a variety of other information, video, and vendor WMS solutions, can all be accessed from the new SCDigest Warehouse Management Systems (WMS) Resources page.
In summary, using SOA and related approaches to WMS development, the system becomes much smarter, and proactively looks for "events" happening in the DC to trigger the optimal response or a task assignment to an operator (or a materials handling system).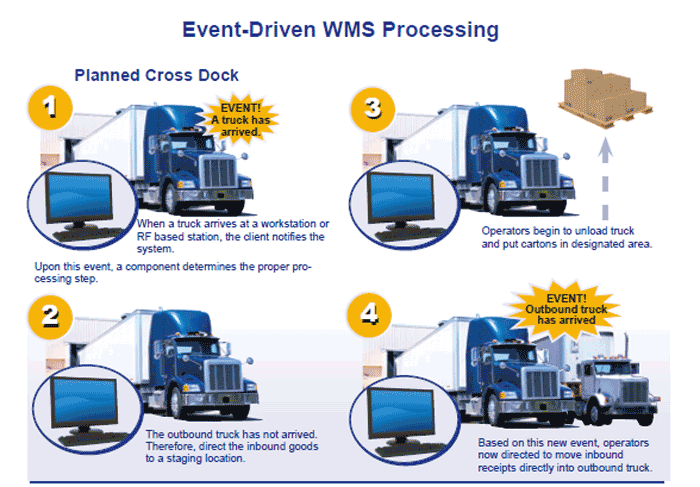 Source: The Supply Chain Digest Letter on WMS 2010
This next generation of WMS can not only provide a variety of operational benefits, but dramatically increases flexibility to deal with changes over time, as the system can be configured to respond to events without the need for custom application coding.
All this and more in the SCDigest Letter on WMS 2010.
Agree or disagree? What is your perspective? Let us know your thoughts at the Feedback button below.