At SCDigest's Distribution Management On-Line Expo last week, our Day 1 keynote speaker was Kevin Smith, former Senior VP of Supply Chain for CVS Caremark, and a very thoughtful supply chain leader.
During that video broadcast, Smith told SCDigest editor Dan Gilmore that companies generally go through three phases of supply chain performance, as illustrated in the graphic below.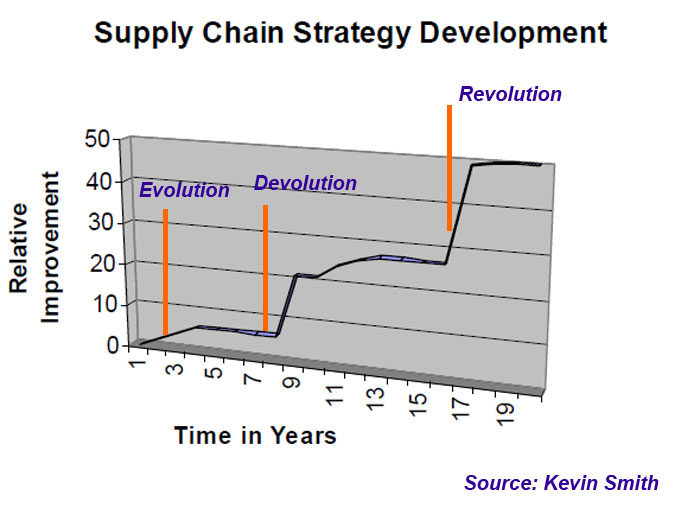 Evolution is a period of gradual but continuous improvement.
Devolution is when performance is stagnating or even regressing.
Revolution is a transformational phase when supply chain performance rapidly accelerates, usually as a result of a dramatic change in strategy, network design, use of automation, etc.
Smith says that while it is almost certain that companies will go thru each of these phases, the key is to be able to quickly determine when the stagnation/devolution phase has set it, and quickly get back to evolution or revolution, as approrpriate.
Agree or disagree? What is your perspective? Let us know your thoughts at the Feedback button below.