If you want to understand the feebleness of the current economic recovery in the US and the clear "new normal" business environment we are in, the chart below can go along way towards explaining what is happening.
The chart shows the median free cash flow over the past decade being generated by some 3500 public companies, versus the level of capital spending on plant, equipment and technology by those same companies as a percent of revenue.
As can be seen, since the depths of the recession in 2009, companies have been tremendously increasing cash flow, while at the same time dramatically cutting back on capital expenditures.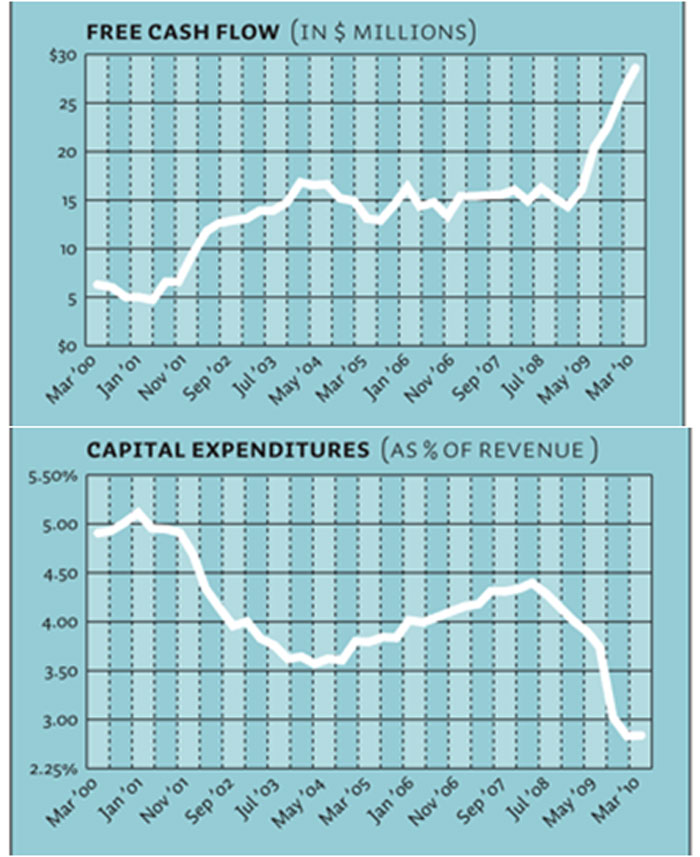 Source: CFO Magazine and Cash Flow Point Analystics LLC
The gap between cash flow increases and level of CAPEX spending is at record levels. and dramatically different than the rest of the decade.
With so much cash on their balance sheets and such little investment, we have to believe there will be a great surge in capital investment at some point before too long. Get your project justifications ready.
Agree or disagree? What is your perspective? Let us know your thoughts at the Feedback button below.