Just how bad is the pricing environment for truckload carriers?
About as bad as it has ever been.
The chart below, presented by well-known transportation industry analyst Jon Langenfeld at investment company Robert W. Baird at this week's NASSTRAC spring conference, shows both gross TL pricing trends since 1998, as well as those prices netted out after inflation ("real pricing") .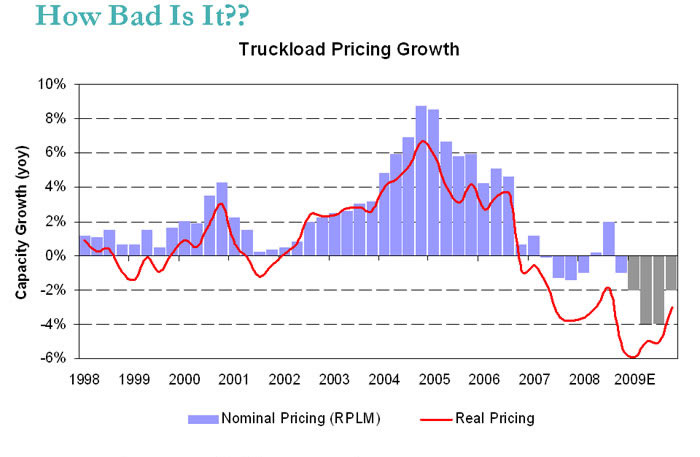 Source: Jon Langenfeld, Robert W. Baird
As can be seen from the chart, TL pricing after accounting for inflation has actually been negative since late 2006. In the first half of 2009, it will be near -6% on an inflation-adjusted basis, by far the worst conditions for carriers in the past decade and many years prior to that as well.
Langenfield expects both gross and net prices to be negative for at least the rest of the year - though some in the industry believe such prices are unsustainable, as they are below costs.
Agree or disagree? What is your perspective? Let us know your thoughts at the Feedback button below.