Last week, Supply Chain Digest summarized the outstanding new report from Chief Supply Chain Officer (CSCO) Insights on integrated supply chain planning and execution. That report can be downloaded here: Next Generation Supply Chain: Integrated Supply Chain Planning and Execution.
The graphic below was taken from that report. Based on a survey of over 300 supply chain managers and executives, it asked them what were the greatest barriers to improved integration of planning and execution at their companies.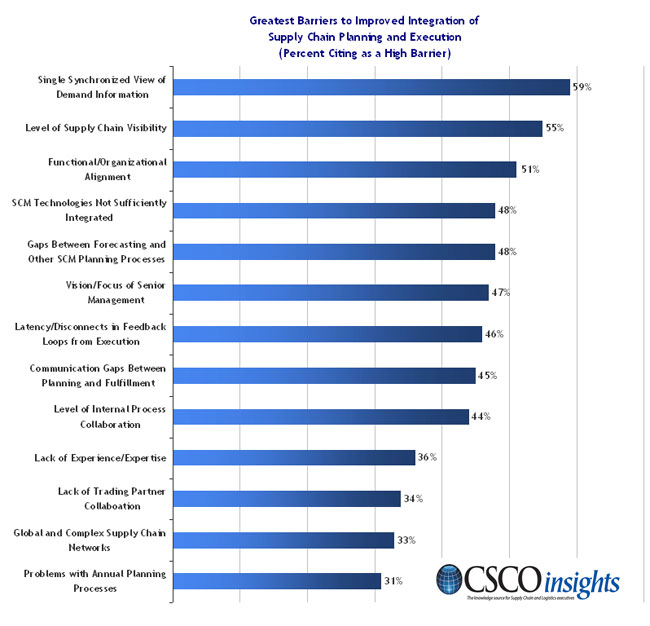 As can be seen, in a "demand-drive" supply chain world, companies viewed achieving a "synchronized view of demand" as the top challenge, followed closely by the closely related area of improving supply chain visibility.
In third place was the level of basic organizational alignment - that is, metrics, processes, etc., are simply not designed to maximize integration.
The only answer that really surprised us was the relatively low score for "Global and Complex Supply Chain Networks." We would have guessed that increasingly complex networks would make it harder to integrate planning and execution. One theory: respondents believe the basic challenge is the same regardless of network complexity.
Agree or disagree? What is your perspective? Let us know your thoughts at the Feedback button below.