Sustainability and the "Green Supply Chain" are increasingly taking center stage in corporate and operations strategies, but where to begin, and how to organize the effort?
We were impressed with the thinking contained in a recent research report from Greg Gorbach of ARC Advisory Group that outlined and organized the differerent strategies and tactics manufacturers should consider in pursuing Green supply chain strategies.
The graphic below, taken from that report, very effectively outlines major sustainability categories, and the different strategy areas at each level of the enterprise that companies should consider.
Sustainable Manufacturing Framework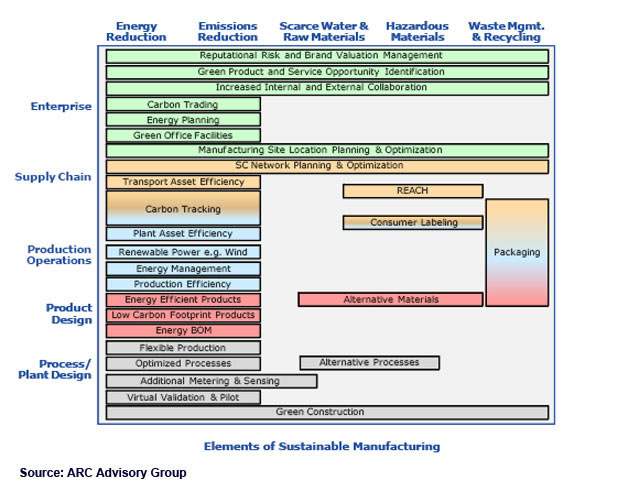 No company can do it all. A framework like this can help companies consider and prioritize the options and opportunities.
Agree or disagree? What is your perspective? Let us know your thoughts at the Feedback button below.