The Supply Chain Graphic of the Week is Brought to You by Optiant - Powering the Resilent Supply Chain
Which nations have the best overall support for global trade and logistics?
That's among the questions the World Bank tries to answer in a new report which computes a composite "Logistics Performance Index" for virtually every country on the planet.
We'll summarize the full report in more detail soon, but the figure below lists each country by its composite score, which considers factors such as internal logistics costs, customs process maturity, ease of international flows, logistics expertise, and related dimensions.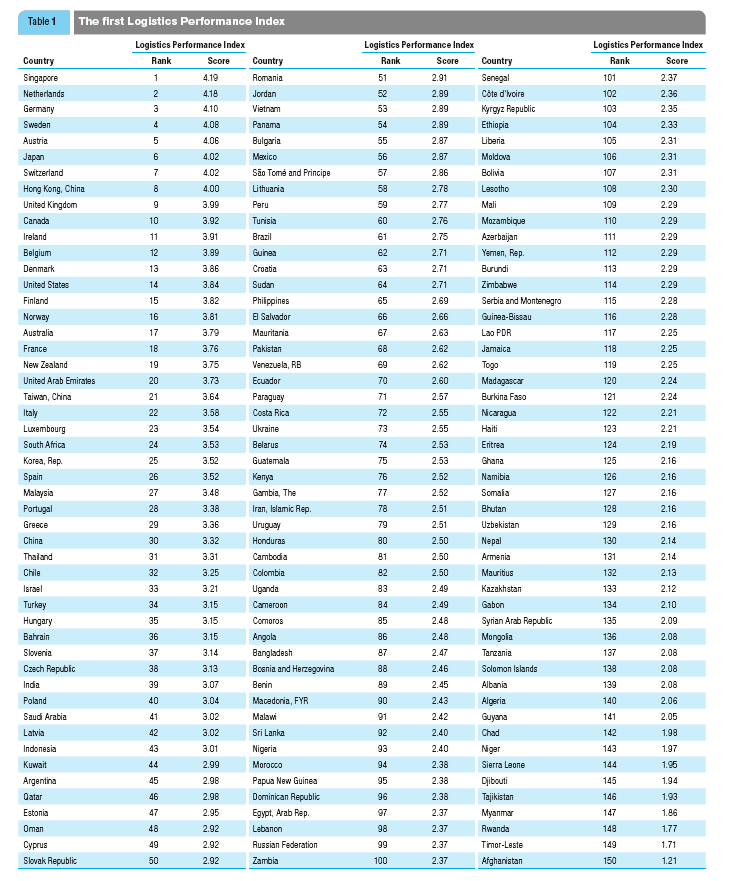 Source: World Bank "Connecting to Compete" Report
As shown in the chart, the city nation of Singapore, with the world's second busiest port, ranked number 1 for overall logistics effectiveness. It was followed by three European countries, and then Japan.
The US finished 14th. Perhaps surprising to some, the US ranked 7th among countries in terms of logistics infrastructure, but was ranked only in the high teens for many of the other categories (e.g., 19th for its customs processes).
Agree or disagree? What is your perspective? Let us know your thoughts at the Feedback button below.