Supply Chain Digest announced today the scheduled launch of a new hardcopy newsletter geared specifically to the information needs of senior executives in supply chain management and logistics.
The new publication, CSCO (Chief Supply Chain Officer) Insights, is modeled in part from SCDigest's successful SCDigest Letter publication. CSCO Insights will be presented in a focused newsletter format, and be written specifically for the needs of Supply Chain and Business Executives.
CSCO Insights is a free publication, but will have a controlled circulation of a selected few thousand executives. It will offer unique insight and information that specifically meet the needs of executives grappling with today's challenges of strategy, operations excellence, and performance in the complex global supply chain environment.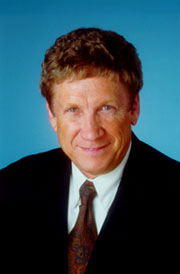 Gene Tyndall, one of the industry's most recognized global authorities on Supply Chain Management, will serve as Editor of the new publication. Tyndall has a long and distinguished career as a supply chain chief executive himself, as well as advising hundreds of companies on how to improve their supply chains over the past 20 years. He recently received the "Global Logistics Person of the Year" award from the Global Institute of Logistics, and was elected into its logistics hall of fame. He is currently the author of the regular Executive View column for SCDigest, and is among the most active and respected speakers, writers, and consultants on global supply chain topics in the industry.
"There are many good information resources in the market, but we believe there is a clear opportunity and need to provide senior supply chain leaders with a focused and concise publication that addresses their unique concerns and information needs from an executive perspective," said Tyndall.
Each issue of CSCO Insights will feature a column by Tyndall, a feature article on a topic of concern to Supply Chain Executives, profiles in Supply Chain Leadership, and more.
Subscriptions will be accepted for qualified supply chain, logistics, corporate, and related executives.
To apply for a free subscription, email us with your name, title, company, address, phone and email address at subscriptions@cscoinsights.com
For sponsorship information, contact Jason Stegent (jstegent@scdigest.com).