But as our business grew and became more complex in the number of SKUs, the number of new products, and the number of new manufacturing locations, that dynamic sourcing model became very challenging to optimize service and cost. But that was a paradigm that was very difficult for people to break away from.
Where we have ended up is with a fixed sourcing network. People clung for awhile to the old paradigm of believing that the dynamic sourcing model was the low-cost model no matter what. What we have found instead is that the dynamic sourcing model actually created a tremendous amount of variability, and variability is the virus of the supply chain. We didn't really realize until we went to fixed sourcing how much savings it is driving because we have taken a lot of that variability and complexity out.
Gilmore: Just to be clear, are you talking about dynamic versus static sourcing at the DC level?
Jamison: That was part of it. The other part of dynamic sourcing was dynamic production planning. We would frequently change where we would source product from an individual plant perspective when we were planning inventory builds.
Gilmore: So the new DCs are of the mixing center type – will each carry the full line of Kimberly Clark products?
Jamison: Yes, that is what we did. Our end state is that we will end up with nine mega distribution centers located throughout North America.
Here is the benefit we are seeing: One, they are located closer to our customers – the major markets where our producing plants were located in isn't necessarily where our consumers and customers were. So we are closer to customers, and that enables us to reduce order cycle time. In our old model, because we did dynamic sourcing and we were trying to ship direct from plant, customers had to order in a family pair or personal pair grouping. We did provide full combinability.
For the new model with the mixing center concept, they can get all of our SKUs in one truck, which is helping them reduce inventory, it is helping them improve in-stock levels at retail, and we have become much more responsive to market place demand.
It is also helping us because our network is much simpler – before we had a producing plant with multiple overflow warehouses – we had to do a lot of cross shipping to get the right things for products. Now we are going to one location and it is helping us to take transportation costs down.
The other thing with this model is it is much more friendly from a rate perspective. We are able to use rail to replenish the mixing centers, which has been a very significant cost saving for us. So moving to the regional DC concept, the mixing center concept, has really played out to improve service and reduce cost for us.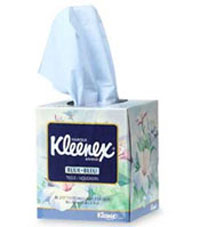 Gilmore: That looks especially smart now with the way fuel costs have soared.
Jamison: Absolutely. We had projected the cost of fuel to increase, not at the rates obviously it has, but the fact that fuel has gone up has made the decisions we made even more cost effective.
Gilmore: Where's the project stand now?
Jamison: Well, we have eight of the regional DCs in place, the 9th will go into place actually in 2009, and that is in the Pacific Northwest, and that will be our last location. We have an interim facility in place up there that is meeting our needs for the moment.
That is phase 1. Now the second phase is another exciting phase for us. That is that we are going to take our co-pack facilities, we have had 22, 3rd party co-pack suppliers, who take our base product and then co-pack it into display units, end-of-aisle display units, and mass merchandising units.
We are a consumer products company - our products are highly promoted, and to support our promotions we often do special packaging, which we do not do in our plants and mills. And those 22 co-packers are not strategically located and they require an extra movement out and an extra movement back.
We have designed our regional distribution centers with enough space so that we are going to consolidate the co-packers and bring them inside the DCs. So from a transportation perspective we are not going to have that extra le;, in fact we are going to save money because the length of haul is shorter from a retail partner perspective and again their goal is improving in-stock at retail and inventory, our cycle time is going to be significantly reduced because we've got that other leg right there where the product is, we can much better market demand if there is fluctuation there.
We are just starting that, it is going to be an 18-month project. By the end of 2009, we hope to have all of that done as well.
Gilmore: How large are these new DCs?
Jamison: They range in size from 600,000 square feet to 1.8 million square feet. That's a big one; it's in Atlanta.
Gilmore: Are you using much automation in these new facilities?
Jamison: Conventional warehousing. We use the RedPraire WMS, which is a key part of our strategy. You know interestingly, we used to have five significant AS/RS facilities, and we have torn those down. We have found that for our types of products, we can actually operate a conventional at a lower cost than the AS/RS.
Gilmore: That's versus how many DCs in the old network?
Jamison: We started with about 70 facilities, and our goal ultimately is to get that in the range of a total of about 30, to about cut that in half. And it's a journey. We haven't done that all yet, but that's our goal.
Gilmore: What can you share in terms of benefits?
Jamison: We haven't publicly posted the numbers, but the savings are very significant.
We have shared some numbers with regards to transportation and sustainability. We don't have the 2008 numbers yet, but here are some hard facts for you. We reduced our customer miles by 2.8 million in 2007 over 2006 and that was before the network was fully implemented. We have saved 2.4 million gallons of fuel because we increased efficiency in our network, so that's some pretty significant numbers there.
What if anything strikes you about the KCC story? Are our supply chain networks evolving as fast as they need to keep up with market realities? Does KCC's decision with regard to dynamic versus static sourcing surprise you? Let us know your thoughts at the Feedback button below.