(Global Supply Chain and Logistics Article - Continued)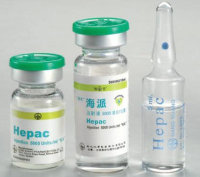 Quality and Safety Infrastructure is Needed
As we've seen from recent recalls of products ranging from toys to toothpaste, offshoring without a comprehensive quality infrastructure is a recipe for potential problems, risks that can cost huge amounts of money and, ultimately, jeopardize a brand or even an entire company.
But that oversight and infrastructure costs money – both for the importing company and the suppliers, costs which are often not factored in to the original sourcing decision.
According to another Wall Street Journal story, Shenzhen Hepalink, another Chinese supplier of Heparin that sells to Baxter competitors, the parade of inspection and audits is almost continuous.
"The Shenzhen Hepalink plant has been inspected and approved nine times in recent years by government health authorities, including the U.S. Food and Drug Administration, China's drug watchdog, and German regulators. Buyers have done their own audits 25 times," the Wall Street Journal story says, "To track a process that starts with crude heparin extracted from pig intestines, the company keeps more than 300 pages of data for each batch to ensure traceability of each lot.
When recalls happen, tracing back through the supply chain can be difficult, even for US domestic manufactured products. Traceability for offshored goods using offshore suppliers – amazingly difficult. Heparin, for example, is often purchased by import trade companies who may source from several direct suppliers (each using other sub-suppliers). The trade companies may consolidate product from several sources for sale to US or European manufacturers or distributors.
Shenzhen Hepalink, however, says it can trace the crude Heparin it uses back to specific groups of pigs. It says that it only works with suppliers who source the raw innards from government-regulated slaughterhouses and follow strict rules to minimize contamination.
Is this an accurate claim? It's impossible to know for sure.
When FDA officials last month toured the Changzhou SPL factory at the center of Baxter's Heparin recall, they described findings that indicated flaws in record-keeping and a lack of evidence that appropriate steps were being taken to effectively rid crude heparin of possible contaminants.
An inspection report released by the FDA late last month says that Changzhou SPL's processes for the "repeated and efficient removal of impurities" have "not been evaluated" to determine their effectiveness. The report also says that "manufacturing instructions" followed at the plant were "incomplete."
Is the complex offshore supply chain a real risk to consumers and businesses that import these products? Is it really possible at this stage to sufficiently guarantee safety and quality – and at what cost to importers? Are these costs being fully considered? Let us know your thoughts at the Feedback button below.