(Sourcing and Procurement Article - Continued)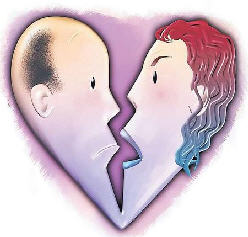 Signs of a Break-Up
In most cases, there are small signs that the relationship is starting to have cracks. Common indications include:
It takes multiple requests on either side before the action is taken. Early in the relationship, the request-to-action cycle is usually very short.
It becomes necessary to make requests for items or service that used to be offered without asking.
The buying organization starts to feel it is being "nickel and dimed" by the supplier.
The nickel and diming stage is often a key sign that "the alliance is coming to an end. Now is the time that the supplier has forgotten who the customer is," Mitchell adds. "When you see the commitment of the supplier decreasing rapidly, the sharing of information dwindling, and contractual language identifying each party's dos and don'ts increasing, you know problems are brewing."
Dan Gilmore, editor of Supply Chain Digest, notes that the "nickel and diming" stage often comes after the vendor does an internal review that shows an account is not sufficiently profitable.
"If the vendor can't find ways to take out costs from the deal, and it can't raise prices generally, it will often try to get back profitability by finding more subtle ways to increase revenue from the account," Gilmore added.
Mitchell also notes that a supplier's reaction to a new idea is also often a leading indicator, especially if what's in it for the vendor isn't clear at the outset.
"It's easy for a supplier to be enthusiastic when the benefits are obvious, but it takes a true committed alliance partner to be enthusiastic even when they know an idea needs some work," Mitchell says.
Having a Plan
Ending a strategic supplier alliance will require the OK of many parties, often as high as the CEO or president level of the buying company. Usually, there will be intense lobbying from the vendor, again often at executive levels, unless it really does want out of the relationship.
If they see signs of a deteriorating relationship, procurement managers should begin assembling a list of all the areas that might be impacted from a major change in that supply relationship, besides the actual use of the product in its business or manufacturing application. Example areas can include: report generation, system changes, billing, order placement, EDI, invoice generation, funds transfer, inventory management services, technical support, Helpdesk services, warranty work, training services, ramp-up costs for supplier transition and many more. In the end, executives will want to see a detailed analysis of the economic and business impact of a switch, and a comprehensive transition plan that includes both the obvious and not so obvious areas of the business that will be impacted.
"Stop and identify the interfaces throughout the process. Meet with someone in charge of each step and find out what a change would do to their part of the process," Mitchell recommends. "This is the point where communication will make or break it. Once you have checked out all processes, personnel, cost, etc. repercussions caused by a change of suppliers, you need to socialize this data to your end-users' upper management. Basically, you have to construct a pros and cons statement of remaining or changing the alliance relationship. When you have facts, you can discuss and get the ever-important buy-in."
Have the New Partner in Place
Mitchell says you should not end a strategic relationship with one supplier until a new one, or a clear alternative strategy, is in place. In addition to the direct impact of ending a supply relationship, companies will also need to consider other potential issues:
Legal: It's ideal to end the relationship at the expiration of any current contractual arrangement, but this isn't always possible. Companies in that case need to understand commitments, and whether a potential buy-out of that commitment makes sense.
Confidentiality Agreements: Take steps to ensure any agreements made with the partner around confidentiality are not violated, for example with users talking to new vendors about the current partner's trade secrets.
Intellectual Property Issues: Companies need to well understand and enforce internal restrictions around the partner's IP. They need to carefully vet and reolve any open intellectual property issues, which may be very tricky if negotiated during a break-up.
"Alliance relationships create win/win opportunities and real partnerships. When the alliance relationship is good, it can be very, very good," Mitchell concludes. "But when it starts to get bad, you won't be able to get out fast enough."
What's your advice for winding down a strategic supplier relationship? Is it often possible to turn around such relationships that are currently not working well? Let us know your thoughts at the Feedback button below.