But the rescue plan fell apart last week, when Chrysler cancelled its $1.3 billion contract with Plastech, and then filed a temporary restraining order demanding that Plastech immediately turn over all of the Chrysler-owned machines to the auto maker so it could use the tooling at other suppliers.
Plastech says that action killed the rescue plan and forced it to file for Chapter 11 bankruptcy protection. Plastech General Counsel Kelvin Scott said the company "had no intention of filing" the bankruptcy action on Friday night before the Chrysler announcement – though the statement appears to reference only the specific timing of this filing, not the likelihood of a bankruptcy filing at some point. Scott also said that Plastech will "hold Chrysler fully responsible."
Chrysler disputes its action caused the bankruptcy.
Under the new agreement, Plastech will begin shipping Chrysler parts again, allowing Chrysler to get the four affected plants back on line almost immediately. However, the arrangement only lasts until Feb. 15, while a court decides whether Chrysler is allowed to reclaim its tooling from Plastech and take its business to new suppliers, such as Magna International Inc.
Bold Strategy – or Short-Sighted Tactic?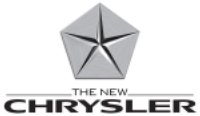 Chrysler was taken private last year by giant private equity company Cerberus Capital Management LP, which bought the division from Daimler. The publicly traded automakers, such as GM and Ford, are loath to take any actions that might cause a costly plant shut down, as it inevitably delivers an earnings hit that could damage the already weak stock prices of these companies.
As a private company, Chrysler can now pursue strategies that it believes are in its own long-term interest, even at the cost of some short-term financial pain. The hardball approach it took to Plastech is seen by many as an example of this latitude.
The move interestingly comes after Chrysler hired PricewaterhouseCoopers LLP to gather financial and operational information on key suppliers. Chrysler notified suppliers in a letter in January that it expects the companies' "cooperation to provide PwC with the required information as quickly as possible." Chrysler asked PwC to complete the analysis and deliver summaries to the company by Jan. 25, according to a copy of the letter obtained by Dow Jones Newswires – just days before Chrysler cancelled its contract with Plastech.
Some observers, however, do not see the approach as smart in the long term. They believe the move could hurt Chrysler's reputation with other suppliers and make it more difficult for the company to negotiate the most favorable prices and service in future supplier contracts.
Other note the quality risks, as the injection-molding process used to make the parts is difficult to perfect and there is a low tolerance for flaws.
What is your take on the Chrysler-Plastech situation? Was it a smart and bold strategy by Chrysler – or something that will come back to bite it in the long term? Let us know your thoughts at the Feedback button below.