Most organizations use some form of supplier scorecarding system, and many have developed quite sophisticated processes and tools for tracking supplier performance.
But is that enough?
In a recent article in MIT's Sloan Management Review, Brian Slobodow of Newways Inc., Omer Abdullah of The Smart Cube, and William Babuschak of Johnson & Johnson say No. They promote the idea of two-way scorecards that provide accountability and improve performance by linking supplier and buyer performance.
The graphic below illustrates the process Johnson & Johnson uses to achieve this goal.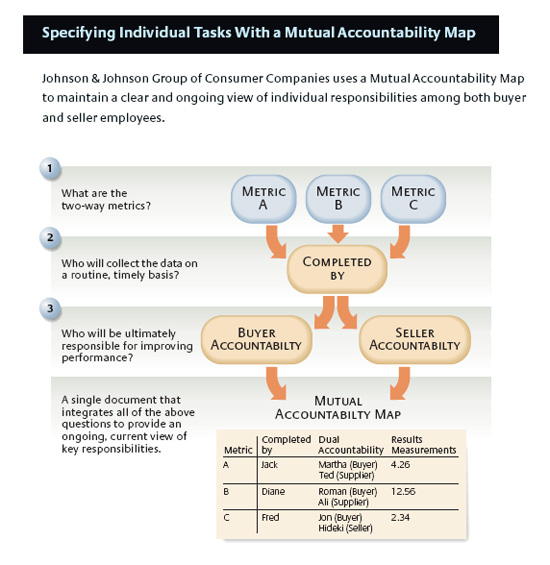 Source: MIT Sloan Management Review
The key to the process is creating performance metrics that drive alignment between the buyer and the supplier in terms of supply chain and corporate objectives and results.
Agree or disagree? What is your perspective? Let us know your thoughts at the Feedback button below.