As SCDigest reported this week, Boeing has had major problems with its strategy to outsource substantial portions of the design and manufacture of components for its new Dreamliner 787 airplane (see For "Want of a Nail," and Supply Chain Outsourcing Expertise, Boeing's Dreamliner Continues to Face Schedule Woes.)
In the past, Boeing would either directly manufacture most components or outsource only individual parts that Boeing would then assemble itself. As shown in the graphic below, for the 787, Boeing outsourced large sections of the airplane to tier 1 suppliers, who in turn outsourced significant portions of their work to tier 2 suppliers. Boeing's strategy was to serve as the final assembler of these large sections, reducing the historical production time in Boeing's Seattle factory from a month for large aircraft to just 3-4 days.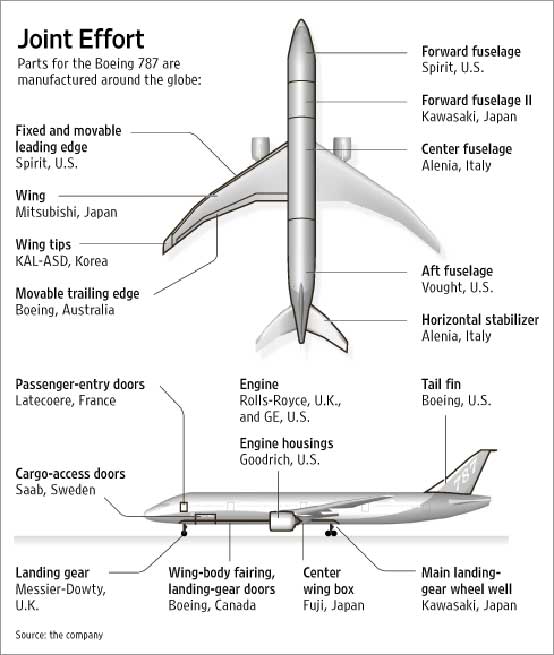 Source: Wall Street Journal from Boeing Sources
Was it too much outsourcing too soon? With significant schedule delays due to parts shortages, and $2 billion set aside to expedite supplier parts production, it certainly seems the answer is Yes.
Agree or disagree? What is your perspective? Let us know your thoughts at the Feedback button below.