Tedford Says:

Today's Warehouse Control Systems provide the visibility tools, event monitoring and notification tools, load balancing and optimization functionality, interfaces, and configurability for your operation to thrive today and well into the future.

---
What do you say?
Send us your comments here
What do you do if your Order Fulfillment error rate is climbing and your system throughput rate is dropping?
Before concluding that you need to add more people – consider installing a Warehouse Control System (WCS).
Think about a WCS as you would a Universal Remote Control for your home entertainment system – only a whole lot smarter!!
Many Distribution Centers have deployed automated material handling systems to increase productivity when manual ways (people and forklift type equipment) become too costly or too slow. There are many types of automated material handling system to serve the purpose of conveyance, routing and sorting, storage or buffer storage, picking, putting, label application, identification, etc. Each of these systems are provided through an equipment manufacturer or distributor who also provides some sort of localized PLC or PC based control for the individual component of the system. The result is one or more islands of automation. Some providers have limited capability to provide a control system that interacts with the control systems for each of the islands of equipment. These systems can provide visibility, load balancing and optimization of events within the scope of their control, ie; within the scope of the equipment they provide.
Many of today's Distribution Centers include an array of material handling subsystems. These facilities generally have implemented an Enterprise Resource Planning (ERP) system or Warehouse Management System (WMS) to manage the planning orders and inventory within the DC. The ERP or WMS may directly interact with the equipment control systems for each of the islands of automation. This architecture has inherent limitations to the overall productivity of the Distribution Center and provides limited means to optimize the start of new work within areas of the facility or to balance the work within areas of the facilities. In addition, ERPs and WMS do not provide the level of visibility required for today DC operations management to effectively and efficiently manage their work force and resources.
The Configurable WCS
Warehouse Control Systems have matured considerably in the past 5 years in terms of robustness, scope of functionality and adding powerful management tools. In the early days most WCS systems were custom written pieces of software from people that previously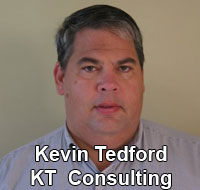 worked for control houses at the material handling manufactures. These software products evolved to the point of being project customized, meaning the new project requirements were simply added to the software from the last project.
Today, most of the leading WCS software providers have taken all they have learned over the years and redeveloped their functionality as a software product, incorporating all of the functions and features of the past but also adding the capability to handle facility differences through configuration rather than software programming.
The new product based WCS are based on current technology, allowing for software updates to be performed seamlessly. Many DCs that implemented systems 10 years ago are replacing their systems simply because the old software was not easily upgradeable to run on today's hardware technology.
Today's Tier 1 WCS software has eliminated the need to replace their software because the software is upgradeable through software maintenance agreements. The software is configurable, allowing you to change or upgrade your physical equipment layouts and then reconfiguring the WCS to handle the new layouts.
WCS as a Powerful Management tool that can tell People What to do and When to do It
The functionality of today's WCS provide management with the tools to initiate work in areas based on current status of the area, balance work between areas based on current status backlog of work and expected completion time for work while maintaining visibility to the overall status of the system. This overall visibility provides management with the capability to efficiently and effectively make decisions to meet required service level. These changes could include moving personnel from one work zone to another, enabling or disabling a work areas based on current or project work and/or enabling or disabling certain pieces of equipment.
Visibility to the current status of individual work areas and equipment is very important. Timely response to backlog conditions and equipment requiring service is key to the overall throughput of any system. Today's WCS provide displays of the current status of your system, the amount of work completed, the amount of work to complete and the status of the equipment in each work area. Today's WCS can also proactively notify appropriate personnel of configurable events, including event driven notification, for example; emailing or paging maintenance when a conveyor is jammed and requires service and notifying operations management at the same time.
Visibility to current conditions, current backlog and any time restrictions to complete along with advanced WCS ability to automatically balance work are providing many DCs with the tools they need to meet their customers service requirements while using the least amount of your resources through optimization and load balancing techniques.
WCS can be Added and Fully Integrated into your Existing Operation
You may think that advanced WCS benefits are only available to new facilities deploying new automated material handling systems, however many DCs are replacing their existing control systems with today's best of breed WCS. The configurability of the WCS is the key because the configuration capabilities have been added to WCS interfaces. The WCS interface to the existing ERP, WMS or legacy Order/Inventory Management systems allow existing interfaces to be replicated (both the message/record formats as well as the interface technology (file transfer, sockets, message queues, etc.).
WCS also have built configurable interfaces to the equipment control systems, allowing the WCS to change without affecting the equipment control systems.
Project Time Lines and Costs
WCS projects are normally implemented in 3-6 months depending on the complexity and number of interfaces required. These timelines are normally always within the timeline for the overall project timeline for new implementations. Most retrofit can be performed in 2-3 months.
WCS software project implementations range from $75K-$125K for straight forward conveyor routing and sortation projects. Highly complicated projects with many interfaces can cost significantly more. Project costs consist of
Software License Fees,
Inhouse Services (configuration, testing and project documentation),
Onsite Services (Commissioning and startup support) and there is usually an Annual Support Agreement.
Travel and Living Costs for Travel are normally extra.
Summary
Today's Warehouse Control Systems provide the visibility tools, event monitoring and notification tools, load balancing and optimization functionality, interfaces, and configurability for your operation to thrive today and well into the future.
The above is the first in a series of WCS articles that will provide specific information on WCS built-in intelligence functions like dynamic balancing, management tools for continuous productivity improvement, and a host of system throughput improvement functions all with screen shots.
Kevin Tedford is the founder of KT Consulting, LLC where he provides project oriented consulting services with end users, WMS software providers, WCS software providers, material handling control system providers. He spent 17 years with McHugh Freeman (now Red Prairie) building industry leading WMS solutions including interfaces to many material handling systems and 7 years with a material handling system integrator developing their Distribution Consulting organization and WCS software and control groups. Contact info: kevintedford@cinci.rr.com.
Agree or disgree with our guest expert's perspective? What would you add? Let us know your thoughts for publication in the SCDigest newsletter Feedback section, and on the web site. Upon request, comments will be posted with the respondent's name or company withheld.