Forte Says:

The right combination of picking methodologies and technologies can drive compelling productivity and accuracy gains, but proper application is critical - and situation dependent.

---
What do you say?
Send us your comments here
Almost universally, distribution executives face pressure to reduce costs, increase throughput and improve customer service. Optimizing picking performance is critical to these goals because picking can account for as much as 50 percent of warehouse labor costs and has a significant impact on fulfillment accuracy.
Picking, therefore, represents a significant opportunity for improving productivity and customer service. Indeed, industry studies have shown a strong correlation between picking and overall distribution performance in costs, productivity and perfect order performance.
Top performers are generally using advanced picking methodologies and technologies to obtain best in class results.
Picking Methodologies
In picking operations, travel time and accuracy are key drivers of performance. Here we outline various picking strategies that can be used individually, or in combination to optimize performance:
Discrete Order Picking is frequently employed by companies with lower case volumes or for high-volume, less-than-full-pallet case picks of a single SKU.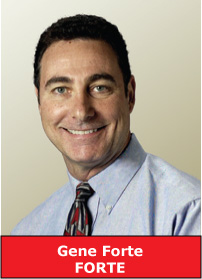 Cluster Picking works well in operations and where there are few line items per order and product sizes are small.
Zone Picking leverages technology like conveyors, scanners and bar code labels to enable multiple workers to simultaneously pick portions of a single order.
Batch Picking is often utilized where many orders require the same SKUs. Deciding which picking methodology to use should be based on the unique characteristics and needs of your business. To get it right, it's important to evaluate order profiles, SKU base, order volume and business plans.
You should also assure you have the right alignment of WMS capabilities and picking methodologies to maximize results.
Picking Technologies
Automated picking technologies can help improve picking efficiency and accuracy. The technology approach should follow the picking methodology.
RF Scanners replace paper pick lists and work effectively with all picking methodologies.
Voice Directed Picking also works effectively with all of the picking methodologies. Voice technology frees both hands for picking tasks and can be cost effective relative to the number of SKUs in a facility. Voice technology's multilingual capability helps with workers who may not speak or read English. Additionally, voice systems can be leveraged to direct putaway and replenishment activities.
Pick-to-Light is a light-directed system that displays the quantity of SKUs to be picked in a specific location. The technology is well suited to zone picking. A related technology, Put-to-Light, is ideal for batch picking as it can be applied in a dynamic packing process at the order consolidation point.
All of these picking technologies enable real time transaction monitoring and real time replenishment, reducing stock outs and improving replenishment productivity.
Conclusion
The right combination of picking methodologies and technologies can drive compelling productivity and accuracy gains, but proper application is critical - and situation dependent. Be sure you consider all of the operational, information technology, facility and financial requirements in evaluating, selecting and implementing your picking solution. Consider using third party experts to provide additional resources or expertise should you determine you need it.
Agree or disgree with our guest expert's perspective? What would you add? Let us know your thoughts for publication in the SCDigest newsletter Feedback section, and on the web site. Upon request, comments will be posted with the respondent's name or company withheld.