We are always interested to see what overall corporate executives think about supply chain issues and opportunities.
Recently, accounting giant Ernst & Young (with help from the researchers at the Economist Intelligence Unit) surveyed some 500 executives on a variety of issues related to globalization.
The graphic below, taken from the report on this data, shows the top concerns for corporate executives in terms of effectively executing globalization strategies in developed market.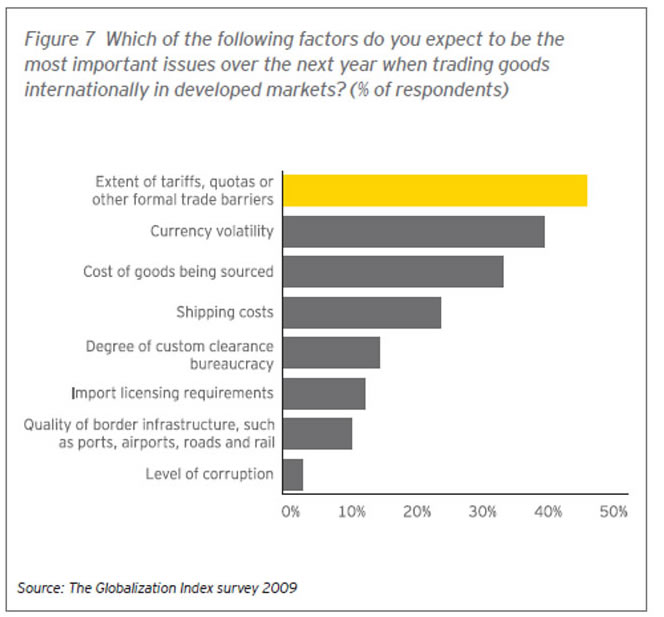 The data shows, in part, growing concerns about the potential for trade barriers and protectionism, with that worry being cited by almost 50% of respondents.
Currency fluctuation and supply chain and logistics costs were next on the list.
Local corruption was dead last on this list, but likely would score much higher if the question was asked about emerging market penetatiom, we suspect.
Agree or disagree? What is your perspective? Let us know your thoughts at the Feedback button below.