We've always followed the annual Cannondale Associates PoweRanking report with interest, in which leading consumer packaged goods manufacturers and the retailers that carry those products rank each other in terms of a variety of performance characteristics, including supply chain effectiveness.
Earlier this week, we reported on the overall supply chain ratings across each of these two segment (see Top Consumer Goods and Retail Supply Chains for 2009).
Also in the Cannondale study is a question about which manufacturers and retailer are best at "Managing Increasing Costs of Goods and Transportation?" The question was added a couple of years ago, in the period where logistics and commodity costs soared, and has been maintained for 2009 even as those costs dropped. The results are shown in the two graphics below.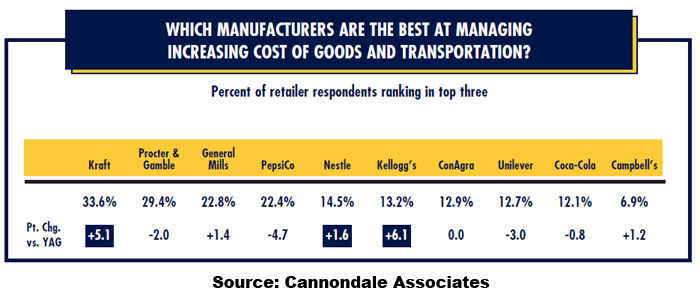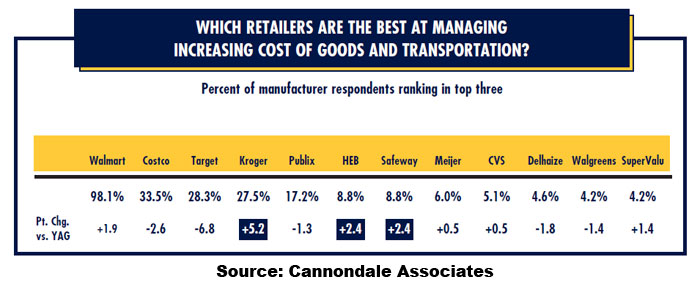 The results were similar but certainly not identical to the top overall supply chain results. Kraft was rated the number 1 CPG manufacturer on SCM cost control, even though Procter & Gamble was number 1 ranked overall in terms of supply chain.
On the retail side, Kroger was given markedly improved rankings on both overall supply chain effectiveness and cost control.
Agree or disagree? What is your perspective? Let us know your thoughts at the Feedback button below.