What were the top supply chain stories of 2014?
Last week, SCDigest editor Dan Gilmore gave an overview of th year in supply chain for 2014, concentrating on top trends and themes. (See The Year in Supply Chain 2014).
As promised in that column, we're back again with our popular review of the top supply chain stories and event of 2014, chronicled by month, as found below.


SCDigest Says:

We're back again with our popular review of the top supply chain stories and event of 2014, chronicled by month"

---

January
News that Amazon has received a patent for something called "speculative shipping," which greatly simplified means Amazon would send packages to a market based on forecasts, not actual orders, then deliver to customers rapidly as real orders are received.
Chinese auto glass maker Fuyao Glass announces it will buy about 1 million square feet of the 2.5 million total at a shuttered GM plant near Dayton, OH made famous in after a 2008 HBO documentary on its closing called "The Last Truck: The Closing of a GM Plant." The company will invest some $200 million, and employ 800.

February
In a major defeat for the United Auto Workers and labor forces generally, workers at a VW plant in Chattanooga vote against unionization, despite management's quasi-support for organizing them. UAW at first says it will challenge the vote with the NLRB, but then drops that plan.
Also in the month, however, the NLRB says it will again propose so called "microwave" elections for unionization, which many believe will favor labor. Seems likely to become the law sometime in 2014, and is in fact finalized in December.
News that Rolls Royce has been working with European officials on "drone" container and cargo ships that would have no crew, and be controlled by joy sticks and other technology from shore. It hopes to develop a prototype ship that can be sailed by the end of 2015.

March

News that Walmart execs still pushing store managers and others to do a better job keeping shelves stocked, saying at a company meeting that there is $3 billion in increases sales to be gained in US.
Amazon announced new "Dash" wand-like device that enables customers to order groceries in the markets serviced by its Amazon Fresh service via scanning product bar codes or simply speaking into the device (e.g, "skim milk").

April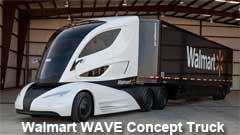 Walmart introduces new "WAVE" truck concept, which features very aerodynamic can in which driver sits in the middle, and trailer made solely from low-weight carbon fiber. Just in R&D mode for now.
Reports that Amazon is testing its own fleet of delivery trucks for general merchandise deliveries in three US markets, and that it has plans to use its own trucks eventually in the top 40 US markets.
Supply chain professional organizations APICS and the Supply Chain Council (SCORE model) announce they are merging.
Zebra Technologies surprisingly announces it will be acquiring the radio frequency systems, bar code scanning and related products businesses from Motorola Solutions, which will focus just on its radio business.

The World Bank releases its fourth ranking of logistics competitiveness by country, with Germany taking the top spot, displacing Singapore, which was number 1 in the 2012 rankings. European countries dominated the top 10, holding the top four spots and 7 of the top 10. Interestingly, for all the hand wringing relative to US logistics infrastructure challenges, the US actually ranked number 5 in the world on that attribute. The US would have been near the top placement overall except for a relatively poor rank of 26 on ease of international shipments.
May
JDA Software CEO Hamish Brewer loses job after many years at the helm, as private equity investors believe company not moving fast enough on new strategies. Chairman Bal Dail takes over on an interim basis, later takes CEO on a permanent basis.
Amazon CEO Jeff Bezos clarified long mysterious plans for the Kiva robotic picking system the company had acquired in 2012, saying Amazon would ramp the number of the robots in its DCs from about 1000 to some 10,000 by year's end. Number turns out to be more like 15,000.
Gartner releases annual top 25 supply chain list, with the top four (Apple, McDonald's, Amazon.com and Unilever) remaining unchanged from 2013, with P&G grabbing the fifth spot. It's far from perfect, but it's the best we've got.
June
The annual State of Logistics from CSCMP finds logistics costs in 2013 fell to 8.2% of GDP in 2013 from 8.3% in 2012, largely on falling freight rates and lower interest rates for inventory. But as noted above that trend is unlikely to hold for 2014.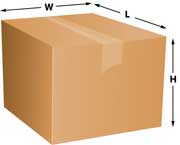 China regulators kill plan for P3 container shipping alliance between Maersk Line, Mediterranean Shipping Co., and CMA CGM, after consortium had received OK from US and Europe. Move would have changed the dynamics of container industry. Maersk and MSC just announced plans for two-carrier alliance, however.
Contract with the Longshoremen at West Coast ports expires on June 30, but the docks keep working during negotiations, as positioning thus far has been relatively cordial. Competitive pressure may lead to modest gains for workers, but "Cadillac" healthcare plan fines under Obamacare for terminal operators could be big issue. Turns out we enter 2015 with no agreement in place.

UPS joins FedEx is announcing it will use a so-called dimensional weighting program for all ground shipments starting in 2015, in move that could raise parcel shipping costs for some companies substantially.

(Supply Chain Trends and Issues Article - Continued Below)