Over the last two weeks, Last week, SCDigest editor Dan Gilmore highlighted supply chain predictions for 2013 from a number of supply chain gurus and well-known industry analysts. You can find those columns here: Supply Chain Guru Predictions 2013 Part 1 and Supply Chain Guru Predictions Part 2.
As promised, we are also offering the full text comments from each of our gurus. Last week, those predictions came Lora Cecere of Supply Chain Insights, a brief comment from former trucking industry executive Thom Williams, and summaries of the predictions for the coming year by the smart analysts at Gartner and IDC Manufacturing Insights. See Predictions from Supply Chain Gurus for 2013 - Full Text Version.
SCDigest Says:

In 2012 we spent the better part of the year working in Europe and the Middle East on projects that involve the highest levels of distribution center automation and it was exciting to see what the future looks like. Ironically, one has to spend time in the old world to see the future!

Marc Wulfraat

---

This week, here are the full text predictions from pundits Gene Tyndall, Mike Regan, David Johnson, Marc Wulfraat, David Schneider, and Evan Armstrong. Good stuff.
So let's get right to it, starting with Mike Regan.
---
Predictions for the Trucking Industry.
Mike Regan, TranzAct Technologies
Looking in to our Supply Chain Crystal Ball, we see four things that will grab shippers attention in 2013:

First, absent another (as in Double Dip) recession, truckload shippers will be dealing with carrier capacity issues - especially in the third and fourth quarters. The looming change in the Hours of Service rule (effective July, 2013) will reduce capacity in the Truckload sector. According to some experts, the change in the "Restart" provisions could reduce capacity by as much as 3% to 5%.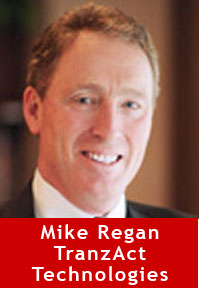 Financial constraints, issues associated with driver recruitment and retention, and other regulatory issues will discourage carriers from expanding their fleets. One key unknown factor is driver compensation: How much more will trucking companies pay drivers in order to retain them?

Overall, tighter capacity means that carriers will ask for and get higher rates. The magnitude of these rate increases (5% to 7%) will be higher than what most companies have budgeted.

Second, LTL shippers will hear more and more of their carriers talk about density based pricing and "dimensionalzing" freight The CEO of one large LTL told me: "Mike, when it comes to pricing, here is what shippers need to know: LTL carriers sell space." He then explained that carriers will be more focused on ensuring that their pricing compensates them for the space that is being utilized.

What does this mean for shippers? Shippers who rely upon a single class FAK tariff will hear carriers talk about a multi-tiered FAK rate structure or push for actual class based pricing based on the freight that is being tendered.

Third, smart supply chain professionals will learn about and understand the impact of big data. One President told me: "Big data equal big opportunities and big challenges. We are now looking at what is likely to happen in the future." This poses a significant challenge for logistics and supply chain professionals that have traditionally looked at things from an historical, or "after the facts" basis. C-Level executives will expect their supply chain professionals to be more proactive in addressing supply chain issues.
Finally, expect more federal legislation/rulemakings affecting transportation. Beyond things like the new HOS rules, look for the government to push for independent contractors to be classified as employees. This could have a have a significant negative impact on the cost structure for transportation companies - which mean higher rates for shippers.

---
Predictions for Supply Chain Strategy
Gene Tyndall, Tompkins International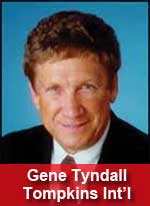 I am pleased to provide my views on Supply Chain Strategies for 2013. I prefer to refer to these as views rather than predictions since, similar to forecasts, predictions connote some degree of certainty, and no one can really predict the future, especially these days.

Just as the CEO and Board are responsible for the Business Strategy of the Company, the CSCO (or the highest SC level person) is responsible for the Supply Chain Strategy; or, at least the supply chain component of the Operations Strategy. This is a key point - that often missing from companies is a clear and adopted Operations Strategy that is both aligned with the Business Strategy, and enables it to be achieved. While one can debate what is more important - strategy or execution - the fact is that executing to the wrong strategy or direction is dangerous.

I define Operations Strategy as the needed "capabilities" of the Operations of the company to insure the selected products are sold and delivered to the chosen targeted markets, with superior performance. Capabilities is the key word, and the new term for all CSCO's. Supply Chain optimization is elusive, in today's volatile world. What the best companies are doing is building and providing the capabilities to meet the ever-changing customer needs and expectations, in accordance with "economic value".

So, with that background and principles in mind, here are my views on the "top 5" topics that are in need of Supply Chain strategies this year:

First, what is our Operations Strategy? What capabilities do our supply chains need to provide to the business? My view is that CSCO's are more and more realizing that this is the key strategic question. The growth and expansion of Multichannels for Sales, the competitive threat by Amazon, and the fast-changing demands by customers for "anything I want, anytime I want it, and anywhere I need it", are themselves requiring new supply chains, new logistics networks, and new levels of performance. And, for other companies, those that sell to other businesses, there are other compelling market drivers for new capabilities. I believe strongly that if the CSCO cannot articulate their supply chain capabilities, and work toward building them all the time, then their company will not only lose sales and market share, it will run the risk of failing due to weak Operations.

Second, What is our Technology Road Map? This issue is facing all CSCO's more than ever before, because we do not anymore have the luxury of time. The fast changing needs for supply chains outweigh the slow and deliberate planning for systems and architecture we were trained to follow. Multichannel sales require multi-systems to enable multi-processes. I believe most CSCO's will come to realize this early (if they do not already), and will pressure their IT Departments to move faster to the Cloud, to be more responsive to changing needs and capabilities, and to work closer with their supply chain leaders. We will see some advanced companies providing more technology decision authority to the supply chain/Operations leaders. And, we will see the advancement of more "social software" to its use in business.

Third, What about our Business Processes? We have all learned that IT enables Processes, but the practice of fully reengineering processes before implementing new software is over. I believe more CSCO's will adopt strategies of changing processes while a Pilot is underway, so that the affected processes are ready for the full implementation of the system immediately, and all that remains to do is excellent change management. Will this hamper Business Model Innovation? Perhaps. So, we need to have new processes for creating, and Pilot testing, innovations. While speed to market, speed to benefit, and speed to excellence will drive the new companies and the new supply chains, we must find ways to foster innovation in business processes at the same time.

Fourth, What about our Trading Partners? We have had years to get our internal Supply Chains to work better, and most do; BUT, so few have reached end-to-end excellence from "supplier's supplier to customer's customer", as our Vision has always been. The simple fact is that Trading Partner cooperation has begun, but collaboration has not evolved. The "Open World" has come faster than the collaborative world. With the new Cloud-based single platforms, it is finally possible to connect federated networks with near real-time information. The conversion to true "Demand-Driven Supply Chains" is upon us, and I believe more and more CSCO's will jump onto this new Operations Strategy and "reinvent" their supply chains to provide faster and superior performance - in costs, lead times, more intelligent inventory levels and locations, and customer satisfaction, and thus higher contributions to revenue growth.

Fifth, What about our Talent Supply Chain? The goal of building and improving our supply chain capabilities depends on processes, technologies, and -- oh, yes, do not forget - people. Today's supply chains depend on the right mix of wisdom, knowledge, and innovation. Almost everything can be outsourced, but not talent. Even the best service and technology providers need to be managed by talented people. I believe that we will see a renewal of emphasis on people in 2013, as CSCO's have to operate with the fact that wisdom has been lost, that new graduates are in need of training, and that middle managers have become stagnate. So many new supply chain tools and methods are available; yet, so many supply chain managers have not had time to learn them, use them, or innovate with them. "Back to the future" is coming soon on the Talent front.
There are other issues of supply chain strategies as well. I have named my "top 5", which I believe CSCO's in 2013 will most need to have on their executive agenda. These will also shape the value of supply chains to the overall business, which is finally being appreciated by senior executives in most all industries.

This is truly an exciting time for supply chain people. 2013 will prove this reality to those in business or in public bodies, more than ever before.
---
Predictions for the 3PL Industry
Evan Armstrong, Armstrong & Associates
A&A's 2013 Top Eight 3PL Market Predictions - The Crystal Ball is Clearing…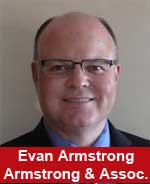 Asia-Pacific and South America will continue to be the fastest growing 3PL Markets. A&A estimates 2013 3PL market growth rates of 12-15% for the Asia-Pacific and 15-18% in South America. Ongoing increases in per capita consumption in developing countries will require 3PLs with solid capabilities in finished goods distribution. Over the past five years we have seen strong moves by Menlo Worldwide Logistics and APL Logistics to shore up their domestic presence in China and Southeast Asia. Looking further out, Indonesia could be the "real deal" with the fifth largest global workforce at 117.4M, a median age of 28.5 years, and 16th largest GDP growing at 6.5%. The demand for tier-one 3PL services should follow.

International Transportation Management (ITM)/Freight Forwarding has become more about the management of international transportation and less about the "freight." On the ocean freight forwarding side, most of the profit margin resides in origin and destination handling and delivery, and in the trade compliance and customs brokerage pieces. 3PLs taking an end-to-end supply chain management "control tower" approach, such as C.H. Robinson's TMC division and Jacobson Companies, are providing significant value to customers. Longer-term, a more modern-oriented Middle East should also bolster growth in air and ocean freight within its region.

3PL Merger and Acquisition (M&A) activity will continue at a healthy pace, but good targets are limited. Recent M&A deals have involved smaller ITM 3PLs indicating an expansion by domestic transportation managers internationally via M&A. Among smaller players, OIA Global recently acquired ITS. Purchases have been strategic and reflect the prevailing interest in non-asset based businesses.


Mexican-American cross border traffic should continue to rise with increases in near-shoring of manufacturing operations. However, if U.S. auto sales slow, it could limit the overall expansion of cross border trade.

2013 U.S. GDP growth is estimated at 1.5%. Therefore, the overall US 3PL Market Growth should be similar to 2012 (around 6%). In terms of 3PL segments, DTM (Domestic Transportation Management) should lead again with 8-10% market growth.

Project Logistics growth related to U.S. Oil & Gas operations will continue to be strong. 3PLs including BNSF Logistics, have fueled growth by supporting drilling and exploration operations in the Bakken Formation in North Dakota. Long-term, manufacturers relying on oil & gas as manufacturing inputs will increase production in North America.

Domestic Transportation Management/Freight Brokerage will continue to become increasingly competitive. The greatest pressure will be on small brokers, as bigger players including Coyote and XPO, strive to gain market share. Gross margin pressure will continue as most players aggressively market services to achieve operational scale.

Expansion into Dedicated Contract Carriage (DCC) by general truckload providers will continue. The DCC market is the most mature 3PL segment in the U.S. with very few 200 unit private fleets left to convert to DCC.

---
(Supply Chain Trends and Issues Article - Continued Below)




Predictions for Distribution Center Operations

Mark Wulfraat, President, MWPVL International Inc.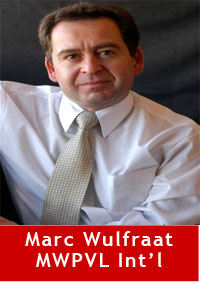 In 2012 we spent the better part of the year working in Europe and the Middle East on projects that involve the highest levels of distribution center automation and it was exciting to see what the future looks like. Ironically, one has to spend time in the old world to see the future!

Of course the market dynamics in Europe are quite different from North America in terms of wage rates for middle class labor, population density, fuel costs, and land availability; but both markets face the same challenge of a declining work force population resulting from the forthcoming wave of baby boomer retirement. Over the next two decades it will become increasingly difficult to attract and retain warehouse labor, especially when it comes to 7x24x365 environments where physical labor requirements are demanding. We're simply not getting any younger as a population.

There is no doubt in my mind that we in North America are on the cusp of a major increase in automation investment for logistics operations in the manufacturing sector, especially for companies producing fast moving consumer goods (FMCG) such as food, beverage and paper. In Europe, there are now ASRS warehouse facilities as high as 150 feet that ship 7,000 - 10,000 pallets daily with only a handful of people. I was recently in one lights-out food production facility that uses more than laser guided vehicles to perform all pallet movement in pairs including truck loading. Large manufacturing companies that operate in socialist economies where labor and benefits are expensive simply cannot be profitable if they design logistics operations that are predicated on the use of extensive manpower.

Similarly, in the North American retail sector, we foresee a significant growth in the demand for semi-automated goods to person (GTP) systems. The level of innovation that is happening in this market segment is unprecedented and there is no shortage of companies that are highly interested in acquiring this technology. Companies like Dematic, SSI Schaefer, Swisslog, Knapp, Witron, Vanderlande, OPEX and others are betting on it. The speed and reliability of shuttle technologies, robotics, and mini-load ASRS machines has advanced so dramatically that these solutions are now accessible to the middle market. The intelligent design of these systems is enabling nearly perfect order accuracy at throughput rates that reduce labor requirements by as much as 70%. I could go on and on about this because it really is in my opinion the most exciting time to be in the logistics industry!

So in short, we firmly believe that in 2013 the North American market will increasingly follow the European market by ramping up adoption of automated material handling systems for the manufacturing and retail/distribution sectors. The drive to reduce reliance on labor by deploying automation is being driven not only by rising labor and benefits costs, but also by the difficulty that some companies are having in attracting and retaining labor.

---
Predictions for the Consumer Goods to Retail Supply Chains
David Johnston, JDA Software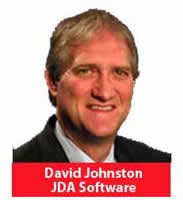 There is no question that the supply chain has become a strategic asset to drive financial performance and competitive differentiation for manufacturers, distributors and retailers alike. A recent report by SCM World showed that 59% of the 1300+ supply chain professionals surveyed rated the supply chain as equally important to the business as sales and marketing.

In 2013, I predict the following for how the supply chain will be leveraged to deliver business success:

(1) Cross-Enterprise supply chain connections will gain momentum: The elite CPG leaders will work closely with their largest retail partners to connect their supply chains to drive new strategies to reduce overall inventories and improve the speed to market of new innovation.

(2) More investments in segmented supply chain strategies to drive margin and customer service: Companies across most industries will continue to invest in leveraging different supply chain make, move and deliver strategies to profitably serve different segments of their markets. So, managing multiple virtual supply chains within a single physical supply chain will continue to be a focus area.

(3) Big data strategies will be segmented as well: Much of the focus of "Big Data" initiatives has been on how to leverage unstructured social data. In 2013, companies will begin to deliver tangible benefits from initiatives that leverage the massive amounts of data they already have from their supply chain (such as, POS sales, inventories, time-phased plans, promotional programs, inventory policies, replenishment strategies, etc) to mine for insights, systemic issues and their root causes to drive material improvements in the business.

(4) Mobility, mobility, mobility: Smart phones and tablets will start to become mainstream devices in making more real time decisions within the supply chain. Mobile apps will start to replace email as a more effective means of managing escalations and exceptions within the supply chain.

(5) Deployment strategies become more fluid: As consumers become masters of "all channel shopping", the supply chain will have to adapt to profitably deliver to the consumer. This means that the days of a static product flow of products through the supply chain are over. Investments will be made in profitability managing more fluid deployment strategies throughout the extended supply chain.

---
Predictions for the Retail Supply Chain
David Schneider, David K. Schneider & Associates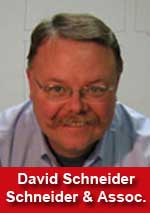 Here are my Predictions for 2013 - 2015.
The challenge of any of these crystal ball exercises is that the trends may have already started and come into force in the next year, or the seeds are going to sprout and break through the surface this year to come into full bloom in 2014 or 2015. There are a number of those sprouts that happen this year that we should watch.
On the retail inventory management and stocking front, watch more of the brick and mortar big box retailer move more and more assortment to on-line store only. With all of the talk of OmniChannel distribution, the trend is entering the full swing in 2013. For examples, go find a 1.5 cuft or 2.0 cuft Sharp countertop microwave oven in a brick and mortar store. None to be found. All of the places you would have seen this item on the shelf in January 2012 now sell it only on the web. To be competitive, these e-tailers will have to give the shipping away, or drop the price to a point that they can compete with Amazon's Prime no charge shipping. Hard lines will lead this parade.
Internet fulfillment starts to embrace simplified work to man solutions. $65-billion Amazon bought the favorite Work to Man solution of the rest of the e-tail word with the purchase of Kiva. As e-tailers grow past the $500 million mark in revenues, they have to start to look at ways to drive more cost and speed out of the equation AND speed up the time between the customer click and the box ship. Traditional pick to belt / tote and pack station logic may no longer carry the day, depending on the product size, the product mix, and the velocity of the orders. If the line to order ratio increases, for some e-tailers a work to man pick / pack solution starts to pay.
Watch as more e-tailers work hard to figure out same day delivery of the order. Amazon can throw down the gauntlet by opening up over 100 fulfillment centers and levering an inventory mostly owned by others, but what about other e-commerce players? The UPS machine is not set up for this kind of program, and the USPS effort will not have sufficient capital to play in all markets. LazarShip, On-Track and others can fill in the gap in services, but only if the smaller players are able to open enough micro-centers to support the demand. Still, what price will customers be willing to pay for the ability to get something today?
With a flat line Q4 GDP - 2013 economic growth is going to rename anemic. Post-election kabuki theater of Federal Government spending sequestration will drag into the military industrial complex. Companies now can figure out the healthcare costs, making investments in reducing the labor they need to do repetitive tasks. Expect some of the pent up cash to flow to automation and mechanization projects. Moreover, smart companies will increase the attraction of liberating working capital in the form of inventory. Expect critical parts production to move closer to consumption points, even if the marginal cost increases. Pricing will withstand cost increases the companies pass along in their efforts to reduce working capital by reducing inventory.

---
That's it for for 2013. Hope you enjoyed this year's guru predictions.

Any reaction to any of these 2013 predictions? Let us know your thoughts at the Feedback section (email) or button below.

SCDigest is Twittering!
Follow us now at https://twitter.com/scdigest