Among the many interesting data points in the Annual State of Logistics report from Rosalyn Wilson and CSCMP is the following, which frankly caught us a bit by surprise.
As shown in the chart below from the report, there has actually been a rather dramatic shift in progress relative to where inventories are being held in the supply chain.
As can be seen, since at least 2005, retail inventories have held basically flat, while inventory levels at manufacturers and wholesalers have climbed rather steeply, with the exception of the 2008-09 recession years.
Keep in mind the this data is based on absolute dollar levels of inventory, not percentage changes or relative to sales, but we suspect the basic pattern would hold true for those two metrics as well.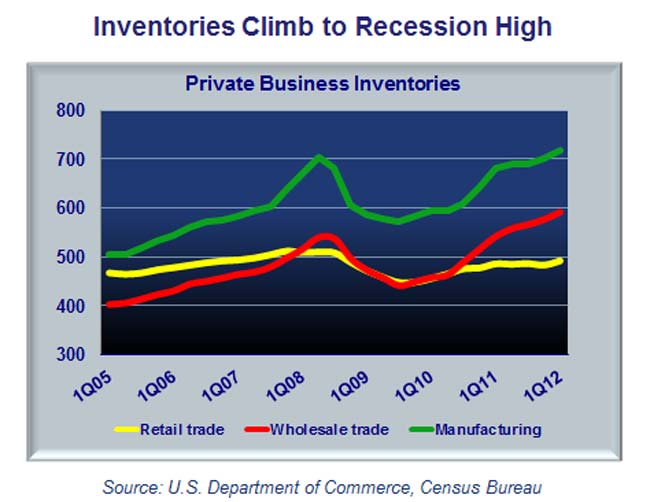 Apparently retailers really are ordering lower quatities more frequently. We thought it might be an urban legend.
You can find our full review and comment of the 2012 State of Logistics report here: State of the Logistics Union 2012.