We are entering once again what appears to be a period with a real shortage of over-the-road truck drivers, with FTR Associates recently estimating the US would be short about 180,000 drivers in 2012, and others saying absent changes, that number is heading to more than 350,000 over the next few years.
That would put US carriers and shippers back in a really bad capacity crunch that was seen in the 2005 era.
So where did all the drivers go? It's pretty simple - to jobs that pay decent wages and offer a livable life style.
A recent webinar from Bulk Transport magazine and the National Tank Truck Assocation on this topic, which was applicable to the broader trucking industry, included the chart below, showing real wages (factoring in inflation) for truck drivers over the past two decades, using the 1982-84 period as the base.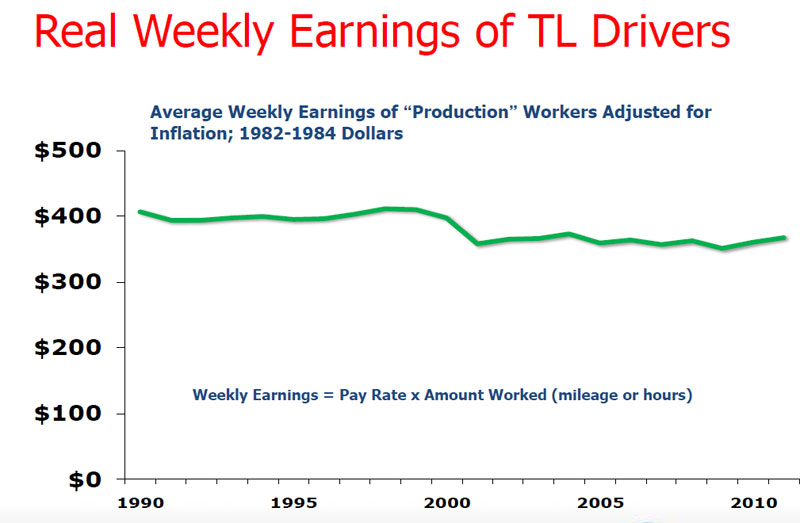 Source: American Bureau of Labor Statistics
As can be seen, not only have truck wages not risen in real terms over that time, they took a noticeable drop around 2000, and have stayed there since.
And that's for working 60-70 hours per week, working on holidays, paying for your own meals on the road, and more travails the average worker doesn't have.
Is anyone really confused about why we have a driver shortage?
For full story, go to: Will Carriers and Shippers Really Come Together to Solve the Driver Shortage?

Have a comment? Send it at the Feedback button below.