It's no surprise to shippers, but shipping rates, especially for truckload moves, have been rising for a long time.
Just in case you need some support for conversations with upper management on rising transportation budgets, below is a graphic from the analysts at Transport Capital Partners, based on a recent survey the company completed with carriers.
As can be seen, although there has been a bit of a dip in the percent of shippers saying rates are increasing in the latest quarter (about 60%, down from a multi-year high of about 83% in the May survey), the trend line is definitely strongly up from the bottom in August 2009, especially taking off in Q1 2010.
As also can be seen, almost no carriers said they saw rates decreasing, while just under 40% said they are currently seeing transport rates staying the same.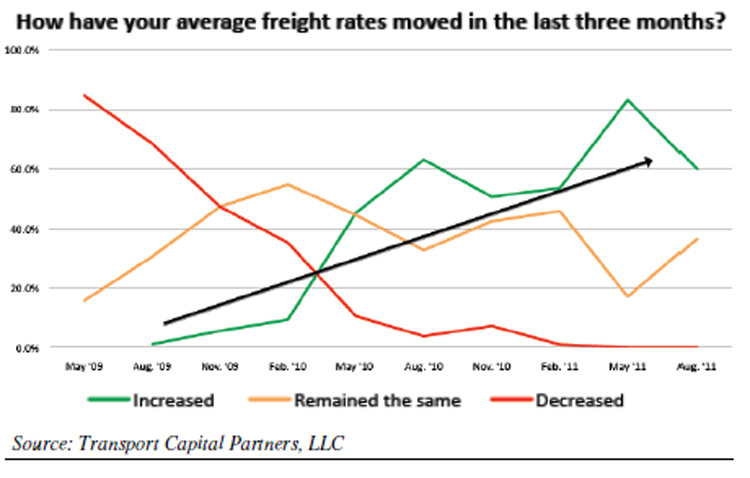 Also according to the survey, 47% of the carriers have seen freight rates increased by at least 5% in the current quarter. That number is down from 57% a quarter ago. Of that group, most had seen rate increases of between 5-10%, with about 10% of all carriers saying they had seen rate increases of more than 10%.
Have a comment? Send it at the Feedback button below.