Just about every global logistics professional know that ocean carriers are investing in larger and larger ships, led by Maersk, which earlier this year announced it had placed an order for 10 or more new "Triple E" class ships that will be able to carry up to 18,000 twenty-foot containers or equivalents (TEU).
We were intrigued by a new list of the largest container ships in the world, as ranked this week by the ocean shipping analysts over at Alphaliner.
The news was triggered by reports that Maersk is also currently upgrading 10 S-class ships it currently owns to increase their TEU capacity from 8200-8600 to about 9600, primarily by raising the wheelhouse in a way that will enale the ships to handle two more tiers of lighter weight or empty containers. See Despite Low Growth Shipping Environment, Big Containerships Keep Coming.
The list from Alphaliner is posted below:
The World's Largest Cargo Ships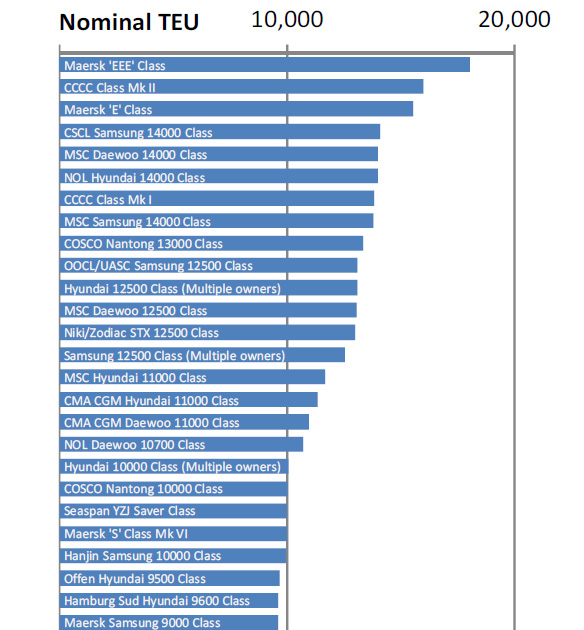 Source: Alphaliner
Alphaliner says these and other changes will increase the percent of larger ships (vessels over 5,100 TEU) will increase from its current 40% to 50% by 2014.
We are also intrigued by breakdown of large ships that are proprietary to a given ocean line versus those that have been acquired by multiple carriers.
For a sense of the market, the Maersk Line in total has capacity of about 2.4 million TEU.