It's no secret that the tepid economic recovery we have been seeing in the last two years ago itself may be losing steam, both in the US and across the globe, for factors ranging from stubornly high unemployment to huge government debts and a related banking crisis in Europe.
Where we are at right now is nicely summarized this week in a chart from the Wall Street Journal, which looks at a series of metrics derived from the Purchasing Managers Index reports for July released this week in the US and similar organizations in other countries/regions.
In any area, a score above 50 indicates expansion, and below 50 contraction. Also important is the direction of change. In the US measures below for example, while most areas are still in the expansion area (indicated in blue), the rate of expansion is slowing substantially, as indicated by the downward trends of the lines.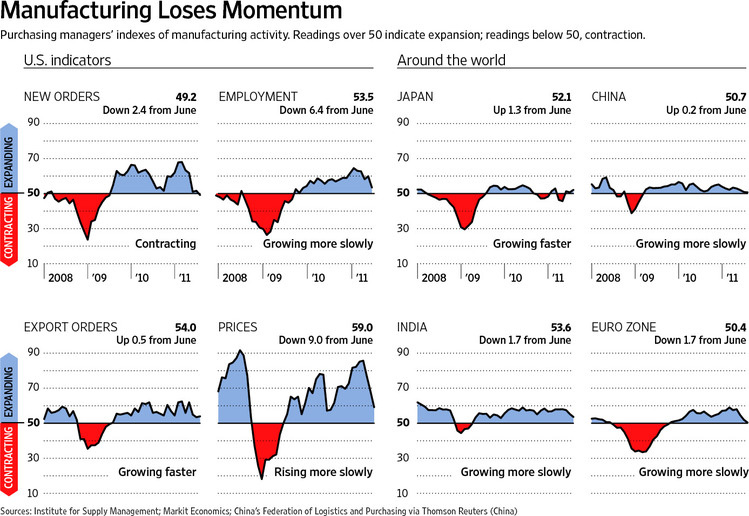 Source: The Wall Street Journal
It is interesting to note that Japan has een almost no recovery since getting back to "even" in late 2009, and that China barely has its manufacturing head above water, with a score of 50.7 that has been declining for four months now and is dangerously close to contraction levels.
Note also the sharp drop in prices over just the last couple of months.