There is probably no subject in supply chain management more written about than Sales & Operations Planning (S&OP), a topic about which many forests have probably been lost to create the paper needed to print all the articles and white papers covering every aspect of S&OP over the last 20 years.
We've done quite a bit of it here at SCDigest ourselves.
That's why we were particularly impressed by a recent presentation by Rowan Novak, a manager at Procter & Gamble South Africa, who gave an interesting presentation two weeks ago at the SAPICS 2011 conference in Sun City, South Africa (also attended by SCDigest Editor Dan Gilmore). Novak cut right to the heart of the matter in a very straightforward way relative to S&OP success, bypassing the usual blah, blah, blah that surrounds most S&OP presentations.
That includes the chart below, from Novak's SAPICS presentation, where he lists five of the key barriers to consistent S&OP success.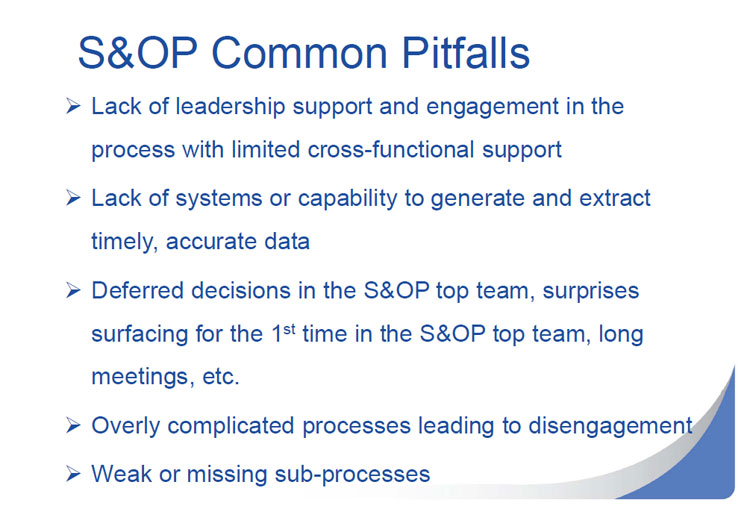 Source: Rowan Novak, Procter & Gamble South Africa
We think this list is right on, and is important because even though a large percentage of companies are now finally using S&OP, a much fewer percentage of those companies say in most surveys that their S&OP processes are a huge success.
Those trying to improve the results of their S&OP processes would do well to use this very real list as a guide to avoid or correct barriers to S&OP effectiveness.