The news this week was the annual state of logistics report for 2011, covering 2010 data, from Rosalyn Wilson and CSCMP.
The headline news was a rise in logistics costs of just over 10%, pushing logistics costs as a percent of GDP up to 8.3%, over the 7.9% level seen in 2009 after the great recession.
The breakdown in those costs is shown in the chart below from the report.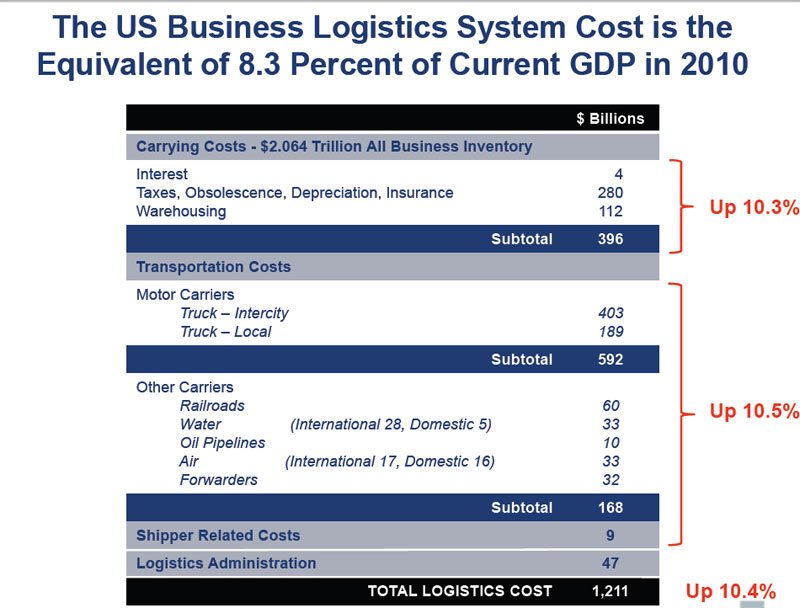 Source: 2011 State of Logistics Report
As can be seen, both inventory and transporation costs, the primary two components of the cost structure, were up over 10% in 2010, but that includes both increases associated with volumes as well as higher fuel costs, rates or other factors.
Relatively, however, inventory to sales numbers remain at historically low levels.
Actual interest costs on inventories were down in 2010 as the rates for short term "commercial paper" fell, but the increase in total inventories, as companies re-built stock, especially earlier in the year, and also saw increase in taxes and insurance. Wilson says warehousing costs though were down 6% on the year.