Our recent Videocast on Dell's Supply Chain Transformation, featuring Annette Clayton, VP of Global Operations and Supply Chain at Dell, generated our largest audience ever and prehaps the largest audience there has ever been for an on-line supply chain event. That full broadcast is now available on-demand: Videocast: The Dell Supply Chain Transformation.
As part of that broadcast, Dell shared some of the metrics that demonstrated the success of its multi-year effort to improve its overall supply chain and segment its operations to suport both its traditional build-to-order model and new retail channel requirements, as shown in the chart below.
These were by no means all the metrics - Dell at one point had others on the slide that it decided it would not share for obvious reasons - but the numbers below speak for themselves.
300% reduction in forecast error, 30% reduction in freight costs, and perhaps most impressive a 30% reduction in manufacturing costs.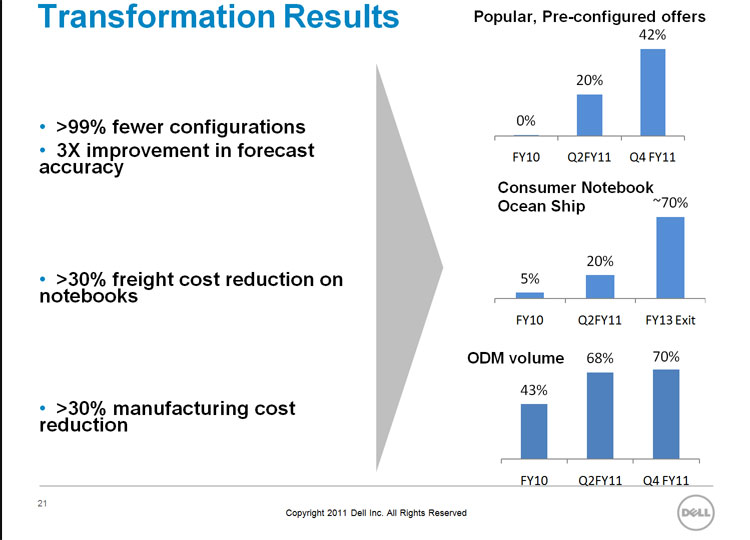 How did Dell Do it? Well, you will have to watch the Videocast to get the full story.
Agree or disagree? What is your perspective? Let us know your thoughts at the Feedback button below