I have spent the last couple of days thinking about the potential impact on the US supply chain from Tuesday's dramatic election results, and decided that they were worth sharing. I mean to do so from an objective, non-partisan manner, however with a bias, if you will, to what is generally thought of as being good for supply chain.
My first reaction is that once the 2011 Congressional session begins, two of the major pieces of legislation that could impact the supply chain are simply dead for at least the next two years. The first is the Climate bill, passed in the House in 2009 but never brought to a vote in the Senate - despite several near successes in doing so.
Gilmore Says:

A few Democrats who played the China card hard in the election hung on to their seats - perhaps offering a lesson to others.

---

As I have noted many times, absent Cap and Trade type legislation, "going Green" in the supply chain is a simple matter of cost calculus (hey, we can save money doing this) and PR/marketing strategy (customers will like us if we or our products are viewed as environmentally friendly). Cap and Trade, depending on how it is implemented, could dramatically change that scenario by adding explicit costs to greenhouse gas emissions - potentially highly variable costs, as they would depend on trading exchanges for carbon permits to set the price.
Cap and Trade in turn would likely raise the specter of complicated "carbon tariffs," as US companies (likely rightly) would complain their costs were rising due to Cap and Trade while offshore countries, especially in Asia, would not have to bear those costs. French president Nicolas Sarkozy has been pushing for both a stronger carbon tax scheme in Europe coupled with carbon tariffs on imports, for example.
The Republican-led house may act in some way on an energy bill, but will simply not vote for Cap and Trade. The proposed bill couldn't pass the Senate in 2010 with more Democrats then than there will be in January, including a new Senator from West Virginia who ran TV commercials shooting holes in a bag marked Cap and Trade.
So, this is something businesses will not have to worry about for awhile - or is it? California voters overwhelmingly rejected Proposition 23, which would have delayed implementation of the state's recently passed laws regulating GHG emissions in the state, aiming to reduce projected levels for 2020 by 30%. The law's provisions start taking effect in the next couple of years, and I am not clear if anyone well understands how this will play out. California regulators says a regional Cap and Trade system with other Western states may develop. How businesses and supply chains will need to react to these requirements and systems in just one state (albeit a giant one) will be very interesting. Start getting knowledgeable on this issue. More soon from our TheGreenSupplyChain.com.
Additionally, the Obama administration has already moved forward to regulate and reduce carbon emissions through the EPA. The subject came up in the President's press conference Wednesday, and he said a cap and trade system was just one way of "skinning the cat" of GHG emissions. But pushing too aggressively with EPA rules rather than legislation would likely set off a firestorm of controversy.
The Employee Free Choice Act, usually known as "card check" for its provision that employees could agree to form a union by signing a card rather than secret ballot, is greatly feared by many businesses (including a lot of distribution center operations). It too is clearly dead for at least the next two years, and failure of the Democrats to move it forward with full control of the presidency and the Congress has been a great sore point for labor union leadership.While dead in Congress, again there have been some developments from the regulatory side, through the National Labor Relations Board, moving in that direction, but I think it will be at most tinkering on the edges.
Interestingly, at the state level, Arizona, South Carolina, and Utah passed propositions requiring secret ballots for union elections. Whether these state laws would trump a federal card check rule in unclear, but it is a moot point for the next two years now.
There has been chatter that Democrats might try to get one or both measures passed in the lame duck session between now and the end of the year, but seems highly unlikely to me, given the jobs situation and the challenge in getting past a Senate filibuster.
I also asked my friend John Cutler, an attorney with McCarthy, Sweeney & Harkaway in Washington DC and who represents the interests of several supply chain industry trade groups, for his thoughts on the impact of this week's election.
"It's too early to provide more than a top-of-the-head answer, but, considering individual winners and losers, the biggest news of the election for logistics and supply chain issues is likely to be the defeat of James Oberstar (D-MN), Chairman of House transportation and infrastructure committee," Cutler told me.
Oberstar actually lost his race, though he would have been out as chairman anyways given the change in control in the House.
"Oberstar was a powerful player in enactment of SAFETEA-LU, the last Highway Bill, even as ranking member (i.e., most senior member of the Democratic minority) of the committee" at the time, Cutler said.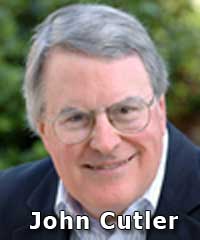 "Rep. Mica [the likely new Republican head of the committee] has been quoted in the trade press as saying the new Highway Bill, the successor to SAFETEA-LU, which expired over a year ago, will be taken up early in 2011. However, the only bill out there is Oberstar's 785 page draft bill (with no amounts, but many provisions, including an emphasis on freight transportation)," Cutler added. "There is no Administration Highway Bill (just a call for a $50 billion infrastructure bank), and the Senate Commerce Committee, whose leadership seems largely unaffected by the election, has put out only a short bill listing general policy preferences."
As a result, Cutler says that with Oberstar gone, it makes it more likely that the new leadership will go back to the drawing board on the next Highway Bill, or will just keep passing continuing funding bills. He adds that with the promised focus on deficit reduction, this is more likely anyway. He doesn't expect a new Highway bill now until at least 2012.
So much for logistics infrastructure development - but that probably also ensures for awhile nothing like an increase in diesel taxes is on the horizon to pay for it. Industry interests and lobbyists on all sides will now have to learn to work with a new Sheriff in town in Rep. Mica.
Cutler says that Oberstar's defeat may also mean that HR 6167, the Shipping Act of 2010, which would eliminate antitrust immunity for ocean shipping lines operating across the Pacific, is delayed. He also says the FAA reauthorization efforts (which in part may have made it easier for Fedex employees to unionize) and a bill to reform of the Surface Transportation Board (and place much tighter regulations on rail carriers, such as with "bottleneck" pricing) are also likely to be stalled. Most rail shippers supported the STB changes that would have taken power away from the rail carriers.
Cutler thinks "Obsertar is unlikely to be idle during his last few weeks on Capitol Hill," and may try to push some things through. Again, however, the Senate would have to come along - and there isn't much time.
On some of these issues, Cutler believes Obama may again try to use regulatory agencies to make progress even without legislation, and "a divided Congress may have difficulty with effective oversight of the Executive Branch."
The wild card to me is what is going to happen vis-a-vis offshoring and China. A few Democrats who played the China card hard in the election hung on to their seats - perhaps offering a lesson to others. Given the jobs imperative and the huge trade deficit the US has with China, I actually expect some Republican action in this direction as well, though I do think the new Congress will likely approve at least some of the pending free trade agreements (Panama, South Korea, Columbia).
As never before, what is happening in Washington impacts our supply chains, perhaps in dramatic ways (such as a trade war with China, or Cap and Trade). We will keep following those issues here at SCDigest.
Of course, the best thing for supply chain in the end is to get this economy going. We'll see.
Any reaction to our summary of the 2010 elections and the impact on the supply chain? Anything we missed? What legislative issues do you think are most important? Let us know your thoughts at the Feedback button below.