From SCDigest's On-Target E-Magazine

- March 12, 2013 -
Supply Chain News: Is the Market Taking a Liking to Baxter, the "New Age" Industrial Robot from Rethink Robotics?
There May be a Few Dozen Baxters Currently in the Field, Including One at Toy Maker K'Nex; Understanding How New Applications will be Released
SCDigest Editorial Staff


Last September, with much fanfare, Rethink Robotics, the company founded by former MIT professor and inventor of the robotic Roomba vacuum cleaner Rodney Brooks, released to much fanfare it first product, named Baxter.
According to the company, Baxter (see image below) would revolutionize industrial robotics by making them inexpensive, safe, able to be taught what to do without complicated and expensive programming, and other capabilities much different from traditional robots.

SCDigest Says:

Rosenberg says the real savings come from not having to hire integration engineers, software programmers, etc. to make the robot work, saying those efforts can often take weeks or months.

What Do You Say?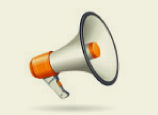 In fact, the company said Baxter might even help accelerate the US reshoring trend by reducing labor costs for boring, repetitive tasks most US workers don't want to do anyways. (See Rethink Robotics Releases First New Product in Much Anticipated Announcement.)

Now a little more than six months after that release, SCDigest wanted to get an update on the market progress of Baxter, interviewing Rethink Robotics' VP of marketing and product management Mitch Rosenberg on the weekly video new program produced by our Supply Chain Television Channel and CSCMP.

The discussion was triggered in part by recent news that toy maker K'Nex is now using a Baxter in its factory in Hatfield, PA as a component of its successful effort to bring its manufacturing back from China to US soil.

"We've been very pleased with people's response thus far," Rosenberg says. "We immediately started collecting leads of companies interested in using Baxter in a wide variety of manufacturing and assembly applications, and started shipping Baxters at the end of last year."

We learned something new in the interview, in that much of the product development for Baxter is focused on building the software that is needed for Baxter to be trainable and usable in different applications.
As mentioned above, unlike perhaps every other industrial robot, Baxter does not require complicated programming to perform task - or any programming at all. Instead, workers simply use Baxter itself to demonstrate the details of that work, such as reaching out, grabbing a part from a conveyor, and putting it in a box.
Naturally enough, all the things Baxter can potentially do have not yet been programmed into Baxter by Rethink Robotics engineers. While users don't need to program the robot, Rethink must develop the smarts in Baxter for it to be teachable for new sorts of work.
There are only "a couple of applications for Baxter right now," Rosenberg said, though more are coming. He says from a vertical industry perspective, the best fits are currently in the metals fabrication and plastics sectors, but that will continue to expand.
Typically what Baxter is being used for in companies in these markets are "pick in place" applications, such as picking things off a conveyor and putting it into a bag or a box, and the reverse, taking things out of a box and putting them somewhere, like a conveyor, these kinds of applications," Rosenberg.
He said that the company will release a number of new Baxter applications through 2013.


(Manufacturing Article Continued Below)