From SCDigest's On-Target E-Magazine

- Jan. 24, 2013

The 12 Transportation and Logistics "Game Changers" for 2013
From the Impact of the Natural Gas Wave to the Panama Canal Expansion, Stifel Nicolaus Offers Thought-Provoking Observations

SCDigest Editorial Staff
The transportation analysts over at Wall Street research and investment firm Stifel Nicolaus have identified 12 transportation and logistics "game changers" that it says will have a big impact on both transportation providers and shippers.
Analysts Gary Larkin, David Ross, Michael Baudendistel and others produce a new list each year, usually with some heavy overlap from the previous version, but generally with a couple of new ones thrown in.

SCDigest Says:

Without a concerted effort to bring new talent into the truck driving profession, sizable driver shortages are likely over the coming two to five years," Stifel Nicolas says.

What Do You Say?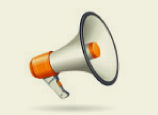 "Some [of these trends] will have an immediate effect, while others will be bigger drivers in years to come," the analysts note.

For 2013, those game changers are:
"Nearshoring" to Mexico Gains Momentum: Mexico has what China does not - a broad and deep labor force, relatively easy access to raw materials, and close proximity to the US market. For many companies, Mexico will be the low cost area for production for goods flowing into the US. That will obviously change transportation patterns and modes here.
In-sourcing to be Driven by New Wave Robotics and Labor Saving Technology: The robots are coming, that's for sure, and it may lead to more reshoring of manufacturing back to the US, as the automation eliminates Asia's already shrinking labor advantage. Interestingly, Stifel Nicolaus notes that from a US perspective, more manufacturing in the US in the end creates many more transportation moves here (raw materials, sub-assemblies, etc.) than does an import from China.
FMCSA Regulations and Changing Labor Demographics Tighten Transportation Industry Supply and Demand: A variety of factors are leading to a shortage of truck drivers. Those include a general lack of interest in this clearly tough occupation from a lifestyle perspective, new Hours of Service rules coming in 2013 that are estimated will reduce driver productivity by 1-3%, looming requirements for electronic on-board recorders in each truck that some say will reduce productivity by another 2-5%, frankly through elimination of log book falsification and driving over the speed limit, driver medical testing, and more." All in all, this onslaught of regulations will reduce the number of drivers in the overall pool and will reduce the productivity of those remaining in the pool. Without a concerted effort to bring new talent into the truck driving profession, sizable driver shortages are likely over the coming two to five years," Stifel Nicolas says.
Dedicated Fleet and Private Fleet Options Gain Market Share as Shippers Look to Lock in Base Load Capacity: The driver shortages referenced above in combination with increased discipline on the part of carriers in terms of capacity plus a laser focus on their network productivity will increasingly mean capacity tightness and shortages in the US truckload market. That in turn will push an increasing number of shippers to look at dedicated and/or private fleets. "With base load volumes set up to be handled at predictable costs and service levels, weary traffic managers need only worry about sourcing capacity to carry end of period surges and/or volumes associated with promotions. These non-base load volumes can normally be handled by irregular route truckload carriers or truck brokers," Stifel Nicolas says.
Intermodal Continues to Gain Share in the Eastern Half of the US: Intermodal traditionally involved movements to or from the West Coast. Now, much of the action is in the Eastern area of the country, as service and infrastructure continues to improve, and total costs can be as much as 25-30% less than a straight truckload move. "Intermodal service quality has improved tremendously over the past decade when measured in terms of transit time and transit time variability. We believe that shippers will continue to switch freight from truckload to intermodal in the East in those cases where sufficient capacity exists," the analysts say.
Panama Canal Widening Stays on Track: How much freight will be diverted from West Coast ports to East Coast ports once the Canal expansion is complete in late 2014 or so? Probably something less than the massive switch some analysts are predicting, but still a significant share, Stifel Nicolas believes. That of course only when major East Coast ports are dredged to allow the larger "post Panamex" ships in, and New York raises a bridge over the route to its port. The net effect will reduce rail volumes from West to East, and increase truckload volumes on the East Coast and into the Midwest. One exception to this may be for freight coming into Miami, which likely will travel in many cases on the Florida East Coast Railway (FEC) to the rest of the state and some areas of the Southeast.
E-Commerce Service Standards Continue to Evolve and Amaze: As Amazon builds out its network and tests same day delivery in several markets, it will put pressure on other e-merchants to match Amazon step for step. Which companies, other than Walmart, will have the network to deliver? Will most have to use Amazon.com themselves in the end? In the end, UPS, FedEx and maybe the USPS will all benefit.

(Transportation Management Article Continued Below)