From SCDigest's On-Target E-Magazine

- Sept. 10, 2012 -
Logistics News: Gilmore and Holste Tackle Audience Questions on Logistics Technology and Material Handling Systems


Gilmore on Key WMS Trends; Holste on Sortation Systems for Distribution
SCDigest Editorial Staff

Our on-line Distribution Management Expo 2012 event held earlier this year, SCDigest Editor Dan Gilmore and Materials Handling Editor Cliff Holste headlined an "Ask the Expert" session that took questions from attendees relative to distribution and materials handling automation topics.
Here, we highlight a few of the questions and responses from that session.

SCDigest Says:

Holste said companies below those volume levels can often still achieve the benefits of batch case picking with a manual sortation process at the back end, which should be designed so that it can later be upgraded to an automation system if volumes increase.

What Do You Say?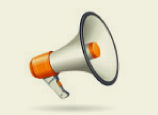 Gilmore said several attendees sent in questions relative to trends in Warehouse Management Systems (WMS).
Gilmore started by saying that even while a few WMS vendors have sort of pulled away in terms of size, there are still literally dozens of viable WMS alternatives out there today.
He noted that SCDigest is currently working on an article that will be a sort of history of the WMS market, and that this effort found that a number of vendors that were once more prominent but has lost some position are still out there and often selling a few systems a year.
"It could be that they have a lot of knowledge about a particular industry sector, or they might have a local presence in some area that just makes a nice fit with a given company," Gilmore said.
And the WMS market continues to evolve, Gilmore said. "You now have a whole new array of Cloud-based vendors that are entering the market. These Cloud WMS solutions are very real and very practical in almost every scenario. You might have to use a T1 communications line, but they are really not that expensive today."
"Cloud versus not Cloud battle is going to be really interesting," Gilmore said, especially as most of the new Cloud-based vendors have come to market that way from the start, and thus have a financial model that works with the way Cloud-based systems are priced, meaning subscription and transaction pricing.
Gilmore also said that the leading WMS vendors are really not investing that much in the core WMS as they are in their broader logistics suites, and the integration of the components o those suites, as WMS is a pretty mature product category. More investment is going to areas such as Distributed Order Management (DOM), supply chain visibility, performance management and other areas, Gilmore said, and really trying to make these solutions suites a true "platform" that companies can leverage over time and really use to build workflows across modules to execute supply chain processes.
"A company really wants to make these products work together in just the way they want them to work, and that really hasn't been possible until pretty recently," Gilmore said.
Gilmore, however, did say he thinks there is still opportunity for improvement in WMS solutions in several areas, such as order consolidation and release.
Finally, Gilmore said the market may soon see competition to WMS providers from companies offering Warehouse Control Systems (WCS). WCS is the layer than manages distribution center automation, but some WCS providers are encroaching back into WMS territory, under the notion that by controlling the picking process, they can better ensure optimal utilization of the automation. How that plays out, Gilmore said, will be very interesting.
Holste then fielded a very basic question from an attendee that asked if you believe you have an opportunity to improve distribution operations through an automated sortation system. where do you start?
"The place to start really is with the volumes. You have to have a certain level of case volumes in order to justify a sort" Holste said. "And as I have said many times, there is no "natural" environment for a sortation system in distribution. You have to create it."
More than 90% of the time, that "need" for sortation comes from the opportunity for a batch picking environment, Holste said. Batch picking involves sending workers to a given inventory picking location just once in a given wave, picking all the cases needed for that wave at one time, with the assignment to specific orders managed by the sorter.
Batch picking delivers the potential for increasing worker productivity enough to justify the sortation system, Holste said, adding that it takes at least 10,000 cases per day to make a business case for an automated sorter and often 20,000 cases.

(Distribution/Materials Handling Story Continues Below )