From SCDigest's On-Target E-Magazine

Sept. 5, 2012
Supply Chain News: New Age of Extreme Use of Industrial Robotics May be on the Cusp
A Tale of Two Philips Electronics Factories; Start-Up Planning for More People Friendly Robots
SCDigest Editorial Staff
Will increased use of robotics in manufacturing bring more work back on-shore, even if the price is yet again fewer manufacturing jobs, as the robots do more and more of the work.
It seems likely. In both manufacturing and distribution, use of robotics has increased dramatically, and a potential new wave of more skilled robots is coming that may really change the dynamics.

SCDigest Says:

Rodney Brooks, a former MIT professor who was behind the company that developed the Roomba, a popular robotic vacuum cleaner, now has his sights set on industrial robots of a whole new kind.

What Do You Say?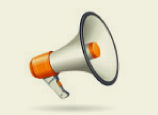 Case in point: two weeks ago, the New York Times reported on contrasting factories making electric razors owned by Philips Electronics. One, in eastern China, is a classic offshore move driven by cheap labor. The plant employs several hundred workers per shift, who manually assemble razors from component parts.
The second, newer factory is in Philips' home country of The Netherlands. There, 128 robots do much of the same work, with incredible dexterity. One robot, for example, endlessly forms three perfect bends in two connector wires and slips them into holes almost too small for the eye to see.
Shop floor workers in the robotic factory: about three dozen or so per shift, about one tenth of the number in the Chinese factory.
"This is the future. A new wave of robots, far more adept than those now commonly used by automakers and other heavy manufacturers, are replacing workers around the world in both manufacturing and distribution," the Times notes. "Factories like the one here in the Netherlands are a striking counterpoint to those used by Apple and other consumer electronics giants, which employ hundreds of thousands of low-skilled workers."
Of course, even contract manufacturing giant Foxxconn, which makes most of the iPads and iPhones in its sprawling facilities in China, is also moving towards robotics. Earlier this year, in the face of much scrutiny and criticism over its labor practices and then seeing wages rise sharply, Foxconn officials said they planned to accelerate deployment of thousands of robots to replace human workers - and the headaches that accompany them. In fact, Foxconn now says it will install more than 1 million robots across all of its factories in China over the next few years.
It goes without saying that the robots can work round the clock, rarely complain, and are not yet known for unionizing or demanding wage increases.
The good news: as Philips is showing, heavy use of automation can relegate wage costs for manufacturing workers to almost irrelevant status, making offshore moves less attractive. Indeed, economic theory says workers in such automated facilities should in fact make more money than ones in more traditional labor intensive jobs, as they share in some of the overall productivity gains, and must possess more skills than traditional shop floor labor.
The downside: there will be a lot fewer workers per facility, which may (there are competing views here) continue to leave a lot of workers across a nation unemployed.
What may be news to many: we may soon be at an inflection point, where the cost advantages of robotics, as prices fall and capabilities rise, where the adoption of robotics explodes, forever changing manufacturing, supply chains, and our economies.
"At what point does the chain saw replace Paul Bunyan?" the Times quotes Mike Dennison, an executive at contract manufacturer Flextronics, as asking. "There's always a price point, and we're very close to that point," he says.

(Manufacturing article continued below)