From SCDigest's On-Target E-Magazine

July 25, 2012
Supply Chain News: Huge Savings Available to Manufacturers from Better Management of Input Materials and Energy, McKinsey Says
Companies Need to Think Outside the Four Walls of the Factory to Really Make Improvements; Adapting Lean to Energy and Materials Consumption
SCDigest Editorial Staff
Commodity and energy costs are increasingly dynamic, but in general rising for manufacturers, the consultants at McKinsey say, as manufacturing grows in developing countries, increasing demand for commodities. This is leading to an increase in the percent of total production costs that are variable, they say, driven by these rising material and energy costs. That trend represents both great challenges and opportunities.

SCDigest Says:

The authors say that there are real opportunities for manufacturers to partner with waste collection operators to to identify and develop opportunities for value recovery

What Do You Say?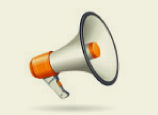 Such conditions are likely to "will persist, if not intensify," authors Stephan Mohr, Ken Somers, Steven Swartz, and Helga Vanthournout say. It is paramount that manufacturers focus more attention on reducing such material and energy costs, including stepping up their re-use of materials at the end of life where possible.
"Our experience suggests that manufacturers could reduce the amount of energy they use in production by 20 to 30%," McKinsey says. "They could also design their products to reduce material use by 30% while increasing their potential for recycling and reuse."
They say some companies have even begun to pioneer new business models that enable them to retain ownership of the materials used in the products they sell, establishing mechanisms that prompt customers to return a product to its manufacturer at the end of its consumer utility, enabling the manufacturer to extract additional value from it.
While of course manufacturers have always tried to minimize material and energy use, the opportunities, the authors say, is often viewed too narrowly, within the four walls of the factory.

In addition, "classic improvement approaches, such as Lean manufacturing and material-and-information-flow analysis, typically fail to fully address energy or resource costs and constraints. Because they lack a systematic approach that focuses attention on resources throughout the value chain, manufacturers have tended to think narrowly about what is actually a broad landscape of opportunity. "
McKinsey calls out four primary areas for resource productivity: production, product design, value recovery, and supply-circle management.
Production: While techniques such as Lean have driven great gains in labor and capital productivity, "Such efforts can improve resource productivity if they are adapted to include criteria for reducing the consumption of energy and raw materials," the authors say.

They recommend, for example, that companies adapt the methodology for Lean-value-add identification to map energy consumption at every step of the manufacturing process. "This will enable them to calculate the thermodynamically minimum energy required and evaluate actual consumption relative to this theoretical limit (an approach known as "pinch analysis"). The analysis reveals where energy is wasted and how losses can be avoided." The article cites examples of manufacturers that were able to reduce energy consumption by 5-15% from such efforts.
It also says Lean approaches can be used to reduce waste and capture savings by optimizing the interface between the producers of energy, such as steam-boiler operators, cooling-water-unit operators, and power suppliers, and consumers of that energy. It notes "One chemical plant managed to avoid a $2 million investment to increase its boiler capacity by improving consumption planning, specifically, ensuring that demand would not pass the threshold that triggered pressure drops during demand spikes."
Product Design: As most understand, most material usage and sometimes energy needed to make products is locked in from the product design. This is a very hot area in consumer packaged goods right now, as companies such as Procter & Gamble and Unilever, among many others, have launched major initiatives to reduce the amount of packaging materials required for most of their products, often by 20-30%.



(Manufacturing article continued below)