From SCDigest's On-Target E-Magazine

July 11, 2012
Supply Chain News: German Firms Take US Skill Shortage into Own Hands, Launch Manufacturing Training Programs Here
Siemens Big Investment in "Mechatronics" Trainees; Some US Firms Starting to Come on Board
SCDigest Editorial Staff
There have been a number of reports in the past couple of years of a bothersome contradiction: in a period with now more than three years of high US unemployment, something like 650,000 manufacturing jobs, depending on the estimate, are going unfilled due to lack of more skilled blue collar workers.

SCDigest Says:

Volkswagen had to use a national advertising campaign to find just 100 workers for these more skilled manufacturing positions at the new factory in Chatanooga.

What Do You Say?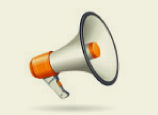 German manufacturers operating factories in the US, with a long history of apprenticeship programs in their home country, are increasingly turning to similar training programs to develop the develop the skilled workers they need here. US-based manufacturers might want to take note - and some of them are.
Volkswagen, Siemens, Bosch and other German firms are among those bringing a version of their apprenticeship programs to US soil.
In Germany, about two-thirds of workers are trained through partnerships among companies, technical schools and trade guilds or unions. In 2011, German companies took on and trained nearly 600,000 paid apprentices in country.
"In the US we've evolved to the point where we think the only thing people should strive for is a four-year college education, and factory work is seen as dirty, dangerous and repetitive," Tom Duesterberg, executive director of the Aspen Institute's Manufacturing and Society in the 21st century program, was recently quoted as saying in the Wall Street Journal. "In Germany, the work that is done on the factory floor and prepared by its vocational education system is highly valued."
The kind of cooperation between manufacturers, educational institutions, and unions has been practically unheard of in the US - but the Germans are perhaps starting to change that thinking.
For example, In Charleston, SC, aluminum products maker JW Aluminum, aerospace and industrial equipment maker Eaton Corp., conglomerate ITT Corp. , and nearly a dozen other US companies have set up apprenticeship programs in the past few years with Trident Technical College.
In March, Virginia officials visited Siemens and other companies in Germany to explore how they could forge similar skills-building programs with local companies and local schools.
Volkswagen has launched a three-year apprenticeship program near its Chattanooga, TN factory to ensure it has the skilled workers it needs to maintain the high-tech robotics and automated assembly line systems it has deployed in the plant.
Siemens and BMW have partnered with community local colleges near their facilities to train workers in machining, welding and other higher level skills.
"We've learned it is better to build our own workforce instead of just relying on the market," said Hans-Herbert Jagla, head of human resources for Volkwagen at its nearly brand new Chattanooga plant.


(Manufacturing article continued below)