From SCDigest's On-Target E-Magazine

Aug. 4 , 2011
Logistics News: Understanding the Conveyor Industry's Sales Channels Ecosystem and its Impact on Vendor Selection

OEMs Usually Have Distributors' Backs; New "Consultant Systems Integrators" an Important New Trend
SCDigest Editorial Staff

Like many industries, the world of conveyor hardware and systems is made up of a complex web of manufacturers and channel partners. Understanding these channels and the relationships that drive them can help users of conveyor systems (including sortation systems) to make more informed decisions about which companies and channels to buy from.
SCDigest Says:

In recent years a new sort of model has developed, in which an SI acts a like a consultant in the for materials handling hardware.

What Do You Say?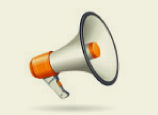 The market of course starts with the equipment manufacturers themselves, sometimes called OEMs (original equipment manufacturers). There are several important dynamics occurring in the OEM sector. One is consolidation among the companies that had been the perceived leaders in the US market. In recent years, that included Intelligrated's acquisition of FKI Logistex, and Dematic's acquisition of HK Systems.
Those acquisitions were in part the result of increased competition coming into the US market from manufacturers in Europe and Asia, with US leaders hoping to "bulk up" to better fend off a new set of rival from both continents.
While all of the OEMs probably have considered themselves "systems integrators" in the past, in the sense of delivering a complete hardware and software solution, another important trend is that some OEMs (notably HK Systems before it was acquired) were moving down a path of becoming more true systems integrators, willing to take responsibility for implementing equipment and systems from third parties as part of a total solution. This is a topic we discussed in a Material Handling Tech Note last year (see The Conveyor Manufacturer as Systems Integrator).
From there, it gets even more complicated.
Many OEMs have some level of pure distributors - companies that sell basic hardware components (say gravity conveyor) but with little or no systems capabilities. These companies sell primarily from a
"catalog," serving as distributors in the traditional sense of that term in many industries.
There is also a higher level of distributor , however, often called a systems integrator (SI). Typically today, these SIs have full design, controls, and implementation capabilities. The scope of how different OEMs have used these types of channel partners, however, has varied significantly. Buschman, for example, once owned by FKI Logistex and now part of the Intelligrated family, had a significant focus on its large network of systems integrators (even as it usually called them "distributors")
Dematic (Rapistan), by contrast, has historically had very few such channel partners. Then there is Hytrol, which sells exclusively through both distributors and systems integrators, the latter of which often have both distributor and SI elements to their businesses.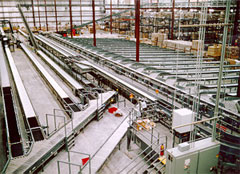 In the not too distant past, the OEMs sometimes had to provide the control systems for complex projects sold by their SIs, and more recently they were still insisting on doing the controls for portions of a systems deemed high risk, such as complex, high-speed merges. That arrangement is largely gone, however, as many systems integrators have developed sophisticated control system capabilities and full blown Warehouse Control Systems (WCS) that rival or in some cases surpass the capabilities of the OEMs.
What hasn't changed, however, is the implicit and often explicit support of the SIs as they try to sell systems to customers. It is commonplace for OEMs to co-present with the SIs in big deals, specifically attesting to their support of the SI for a given project.
"The manufacturers will make it clear they are capable of stepping in as needed if the project starts to go off track," says Cliff Holste, SCDigest Materials Handling Editor and 30-plus year veteran of the materials handling industry.
Most of the SIs are relatively small firms ($10-30 million in sales is a common range), and companies may be concerned about the capabilities of those SIs to deliver a complex system from both a resources and financial perspective. The OEM, if they are comfortable with the proposed design, will provide the assurances end customers may need on both issues to help get the deal done.
As a $5-10 million dollar system would indeed often strain the financial resources of many systems integrators in terms of access to borrowing and cash flow, the OEMs will often offer their SIs special financial terms or options to make the finances work for their channel partners for very large deals.

(Distribution/Materials Handling Story Continues Below)