Holste Says:

For some companies with a healthy bottom line, the subject of potential headcount reductions from either process improvement or automation presents many similarly difficult labor related challenges.

What Do You Say?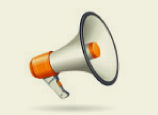 That got me thinking about a client who wanted to automate their returns center. Their average rate for returns was about 35%, which could go higher during promotions. This level of returns was in part due to their liberal no-cost-no-questions-asked returns policy, and the practice of accepting apparel orders in an array of colors and sizes, knowing some would be returned.
As a result, every day the company received a mountain of returns packages that had to opened, inspected, sorted, credited, repackaged for re-stocking, or disposed of - a very labor-intensive process. Even though warehousing and distribution operations had been continuously upgraded to near state-of-the-art levels of automation, the returns operations had been left behind (as usual!) and was, as with most companies, a very manual process.
After several weeks of study and analysis, we developed an automated solution for receiving the packages and systematically distributing them to hundreds of inspection stations for customer crediting, item evaluation, minor repairs, cleaning, repackaging, and restocking or disposal.
ROI Based on Future Labor Avoidance
This was a multimillion dollar automation project that had the potential to dramatically increased throughput capacity and reduced labor in the returns department. However, based on company policy, before the project could be accepted, the HR Department had to approve new labor standards for workers in that area, and more importantly find positions elsewhere in the company for every full-time position that would be eliminated by the implementation of the automation project.
Fortunately for all concerned, the company was enjoying double digit annual growth. Therefore, satisfying this policy requirement turned out not to be that big of a challenge and the project was approved.
So, in a sense the projected ROI was based on future labor avoidance, not immediate cost savings per se.
This whole area gives rise to a number of interesting questions: