Research Description and Benefits of Taking Survey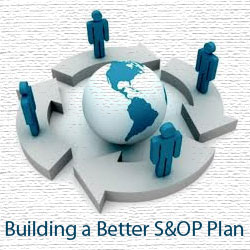 S&OP has become hugely popular - but are there still major gaps between the potential and the actual?
Sales and operations planning has become a driving force for improvement in today's supply chains and overall business.
Yet, the full potential from S&OP is still not often realized in many companies - an "S&OP performance gap" you might say.
This survey aims to understand the level and degree of such S&OP gaps today, and therefore the value creation opportunity companies across industries have from moving to higher levels of S&OP process excellence.
The results will be turned into a full report we know you will find of interest, and likely to be presented at major conferences over the next year.
We are asking for your help. By completing this survey, you will provide invaluable insights will help the entire supply chain and business communities to understand the current status of and future opportunities for S&OP
The survey will take just 10 minutes or so to complete, and all respondents will receive a copy of the research results to see how they stand versus their peers in this important management practice.
All responses are COMPLETELY CONFIDENTIAL, and will only be used to generate summary results across all respondents.
We would greatly appreciate your help.
Go to Closing the Gaps in S&OP Survey Home
or http://www.surveymethods.com/EndUser.aspx?89ADC1D88BCBD9DA8F
Please help us in this important research project.