While of course potential viewers will be able to register and attend each Videocast individually, there is also the opportunity to register now for the entire 2014 series. That way, you will receive notifications and log in information for each Videocast in the Big Ideas series, and can decide at the time whether to attend or not. This is the approach we recommend.
Register for Big Ideas Supply Chain Videocast Series here.
With 24-48 hours, all live broadcasts will be available on-demand. By registering for the series now, you will also ensure you receive a link to the on-demand versions for the broadcasts you cannot attend live.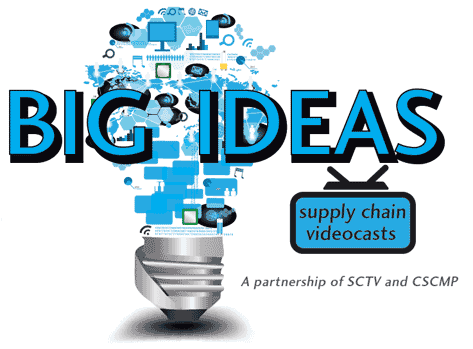 "This is going to be a great series," Gilmore added. "We taken the most important topics, and are lining up the best experts, so these will be really good broadcasts."
Potential sponsors of Big Ideas videocasts can learn more here: Big Ideas Videocast Series information.

Do you like the idea of the Big Ideas Videocast series? Let us know your thoughts at the Feedback section (email) or button below.

SCDigest is Twittering!
Follow us now at https://twitter.com/scdigest