A bit of a departure from our usual Graphic of the Week style, caused somewhat being still connected to the Labor Day week, and partly just admiring some very interesting photo work.
What happens when a US autofactory closes? That's what well-known photojournalist Larry Snider wanted to know - and just like some of the pictures that have been circulating recently relative to the haunting decline of cities such as Detroit, Snider's work here also packs a wallop.
Snider was able to gain access to closed factories in Moraine, OH (near Dayton), once a thriving GM truck and SUV plant, and Ford's Willow Run facility, a plant which made transmissions in Ypsilanti, MI.
Both plants were closed in the 2010 timeframe, followng the auto industry restructuring. That left thousands out of work, and put big holes in not just the local economies but social structures as well. The sprawling facilities each covered some 4 million square feet.
The closing of the Moraine plant was the subject of an award-winning HBO documentary entitled "The Last Truck: Closing of a GM Plant" that was nominated for an academy award.
Below are a couple of the photos from Snider's work: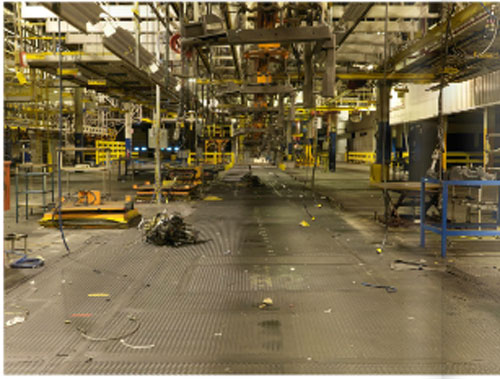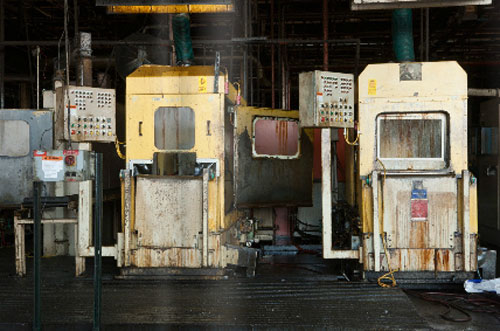 Source: Larry Snider
What will happen at these giant facilities over the next decades? They are unlikely to be revided. Who needs 4 million square feet? Also, often these plants are expanded when active in a sort of haphazard way, to meet current needs, leaving them far from optimal even if some company did need that large of a building.
So, the likely course is they will just rot until someone, someday, finally knocks them down.
You can find all the photos here, in the June issue of docphotomagazine, which is issue no. 12. The Snider work is near the very end.
Any Feedback on our Supply Chain Graphic of the Week? Let us know your thoughts at the Feedback section below.