Maersk Lines, the globe's largest container shipping line, shocked the industry in early 2011 when it announced it was ordering 10 new "Triple-E" ships capable of holding 18,000 TEU worth of containers, taking the megaship era to a whole new level. The previous largest ships held about 15,000 TEU.
As part of that program, Maersk would also for the first time hire a contractor to build the new ships, South Korea's Daewoo Shipbuilding & Marine Engineering Co., rather than using the company's own ship yards.
The new ships were said to cost some $190 million each, and have advantages in terms of cost per container to operate and being more environmentally friendly.
The first ship is scheduled to be delivered this July.
We assume the awe-inducing picture below of a Triple-E in mid-constuction in a South Korean yard, posted on-line this week by someone named Eric Jakobsson, is of that first vessel to be delivered. This of course is not even half of what will be the ship.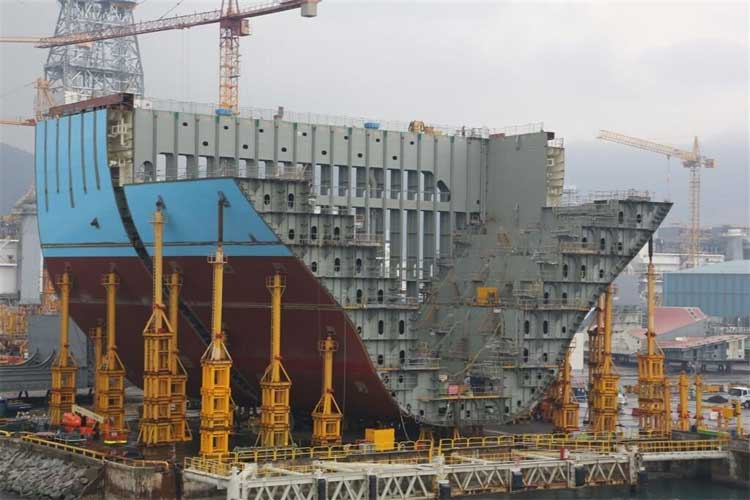 Source: Eric Jakobsson
Below is a rendition of what a finished ship will look like, for those that haven't seen one yet.
Rendition of a Finished Maersk Triple-E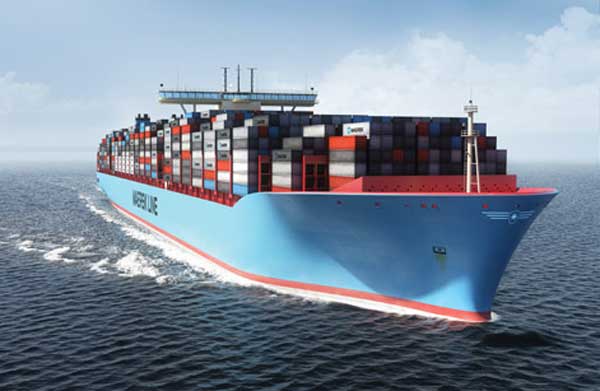 The ships will be an incredible 400 meters long (about one-quarter mile) and 59 meters wide. If all 18,000 containers were to be put on a train, it would need to be 110 kilometers long, and if they were put on top of each other they would almost reach beyond the stratosphere (47 km).
Whether Maersk's big bet (more ships have been ordered, though it cancelled an option for still more last year) will pay off in a market with much overcapacity remains to be seen, but for now just enjoy the vision.


Any Feedback on our Supply Chain Graphic of the Week? Let us know your thoughts at the Feedback button below.