Supply Chain Projects that are Moving Ahead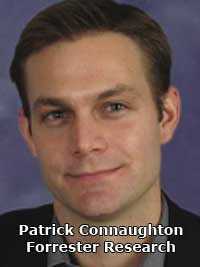 Connaughton says he lately has seen more projects moving forward when the focus is on market differentiation and revenue generation, rather than traditional supply chain cost cutting.
He says he sees the following as key to getting supply chain technology projects approved:
Deliver a short-term ROI. Look for initiatives that can deliver a short-term ROI that can essentially fund later stages of the project. One example is Transportation Management Systems (TMS), where companies can first tackle the low-hanging optimization scenarios, achieve large cost savings, and then use that momentum to fund continuous improvements.
Keep the big picture in mind: While appearing to solve an immediate problem, "point solutions" can sometimes lead to disappointing results. Look beyond the immediate problem to see how the pieces will really fit together to deliver a niche total solution, even if that's in phases, Connaughton says.
Build the foundation for future innovation: Don't start with newer, more risky investments or technology – they tend to be more expensive besides. Look for technology that is proven (and generally less expensive) but which provides a good path to more innovative processes as the newer technology matures. One example: mobile applications in logistics, which can offer a sound ROI today, but set the stage later on for more advanced applications that are coming to market now.
By selecting the right SCM technologies to invest in, supply chain and applications professionals can take incremental steps without taking unnecessary risk," Connaughton believes. Currently, Forrester sees supply chain intelligence, mobile asset tracking, fleet management, and global trade management at the top of the list in terms of application areas that deliver quick ROI and lay the groundwork for ongoing innovation.
Do recent changes in the supply chain mean most companies need to rethink their current supply chain technology? What are the keys to getting new projects approved? How do you balance short-term need with long-term thinking? Let us know your thoughts at the Feedback button below.