A well-known food company came to that realization when it was building a series of new DCs a few years ago, changing its original plans to instead put receiving doors next to shipping doors. That way, a driver bringing a pallet to the shipping staging area could pick up a putaway pallet right next door.

Union Rules: In some cases, union agreements prevent the company from being allowed to have a driver to do two different types of tasks.

Consultants and WMS Vendors Weigh In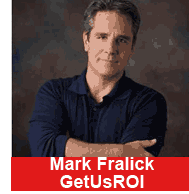 Mark Fralick, president of consulting firm GetUSRoi and a long-time figure in the WMS market, says task interleaving can be implemented in some cases, but they are usually limited.
"The issue with task management generally is really about coordination," Fralick says. "Interleaving is a type of coordination. Coordination is about maximizing resource - vehicles and human assets - in a way that best serves the operation at any given second. But the realities of how an operation runs play into the idea of interleaving. It can work if an operation has a lot of inbound and outbound trailers at the dock at the same time - AND those dock doors or the staging lanes are relatively close to each other."
Even if that is the situation, he adds, a given operation may have decided it would like to stock in the second shift and pick on first shift. In this case, the operation is either focused on putaways or picking at a given time - but not both - and these are the most common tasks that are combined in interleaving.
Fralick also notes the continuing shift away from full pallet operations (pallets in and pallets out) and more toward case picking or even split case picking. This tends to limit the opportunities for interleaving.
He believes companies should often focus on just better tuning of the basic WMS task management configuration, and how product moves through the DC. He found that in one company, by optimizing flow and reducing congestion, it was able to achieve an astounding 70+% gain in movements per day, without any interleaving.
Jim Barnes, CEO of consulting firm enVista, says that he sees task interleaving in VNA scenarios such as described above, but not much beyond that - even though some operations may have an opportunity for interleaving.
"It sounds great in principle, but we find that many customers never turn it on," Barnes told SCDigest.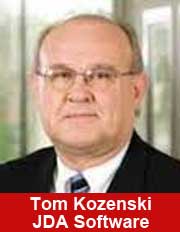 But Tom Kozenski, a VP of Product Strategy at JDA Software who works directly with customers on WMS opportunities, says that in settings where there is a lot of full pallent movements, task interleaving is not only quite possible - it is commonplace.
He says the key is if a given type of equipment is performing more than one task.
"For pallet/case operations, over 50% of companies will use it," Kozenski told SCDigest. "Any operation that has multiple functions performed by an equipment operator can benefit from task interleaving. It might only apply to 15 employees out of 50 total in a pallet/case operation, but you can get real productivity gains from that group."
He agrees that many companies that could use interleaving don't, and offers the following suggestions for overcoming obstacles to implementing the practice:
(1) Promote interleaving opportunities by coordinating receiving and shipping activities during the same time frames, and from the same dock areas

(2) Negotiate new job classifications that are broader. In other words, don't classify staff by function, but rather by the equipment they are qualified to operate.

(3) Run the numbers and compare productivity and throughput of interleaving versus traditional dedicated resources.
I ran a study for an existing customer a number of years ago where they used the dedicated resource model with our WMS," Kozenski added. "We turned on task interleaving and their pallets per our rate went up about 30% (from 9 to 13 pallets per hour)."
Exel Logistics makes broad use of task interleaving in the distribution centers it operates in the consumer goods sector, says Nancy Rapelje, senior director, operational improvement at Exel.
She also has some words of advice for potential users.
"You will not get interleaving to work by just setting up the WMS system correctly," Rapelje told us. "The success comes from a series of trials and errors and requires a site to stick with it."
"There is no one size fits all solution," she added, noting that every WMS is also different, and its functionality in terms of the number of work requests that can be issued at a time or the number of units that can be carried on a particular piece of equipment can impact how far you can take interleaving in a specific operation.
The Bottom Line: Task interleaving is not for every DC, and probably in fact suitable for a modest minority of operations. That said, many in that minority might significantly benefit from interleaving and are not. "Run the numbers," to gauge the opportunity. Greenfield DCs, unless the company in general is well experienced in interleaving, should often wait a while to adopt interleaving as part of a continuous improvement program.


What are your thoughts on task interleaving? Reality or myth? Where does it fit the best? Let us know your thoughts at the Feedback section below.