From SCDigest's OnTarget e-Magazine
- Sept. 12, 2012 -
RFID and AIDC: In Major News, Standards Organizations GS1US and VICS to Merge
GS1 Dates Back to Early 1970s and the Original UPC Code; Joe Andraski of VICS Says that this Really will Benefit Manufacturers and Retailers

SCDigest Editorial Staff
In important news for industry standards for automatic identification and cross company communications and processes, especially but not exclusively in the consumer goods to retail supply chain, GS1US and the Voluntary Interindustry Commerce Solutions (VICS) yesterday said they have signed a memorandum of understanding to merge their operations.

SCDigest Says:

As often is the case with such mergers, reducing costs was probably an important factor in the move.

What Do You Say?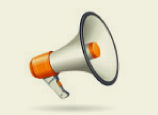 The integration process is already under way and the organizations expect to enter into a definitive agreement by the end of 2012.
There were already strong ties between the organizations. VICS has been the "secretariate" of GS1 for some time, though what that exactly meant was, it seemed, difficult to define. There has always been some level of support and assistance from GS1 to VICS. GS1US and VICS already share office space in Lawrenceville, NJ.
"This is a logical next step in the growth of both organizations, especially considering the synergies between the member communities of VICS and GS1 US," said VICS president and CEO Joe Andraski. "Our members will be well served by the global reach of the GS1 organization, particularly as they adopt EPC-enabled RFID. And existing VICS activities will be rolled into the new integrated structure, providing continuity."
VICS was founded in 1986, originally under the name of Voluntary Interindustry Communication Standards. As the "Communications" part of the name might suggest, for years VICS has had a big focus on EDI standards and education.
GS1US has its roots in both the Uniform Code Council (UCC) in the US and the European Article Numbering Association (EAN), organizations both focused on bar code numbering and labeling standards. The UCC was really formed coming out of a joint initiative in the early 1970s from both Grocery Manufacturer´s of America (GMA) and the National Association of Food Chains on what ultimately became the Universal Product Code (UPC) bar code.

Among the UCC's key activities early on were education related to UPC bar coding, and "selling", for lack of a better term, UPC numbers that would then identify a specific manufacture or retailer. To that company number that makes up the front half of the UPC bar code is a specific number for each SKU a company sells.
EAN performed a similar function in the European market.

Early on, there was a lot of collaboration between the UCC and the EAN, with the two signing a cooperative agreement formalizing their intent to co-manage global standards in 1990.

The UCC soon expanded it reach it reach, developing standards and practices, for example, on a UPC-type code for full cases originally called the UCC-18. The case code used an I 2 of 5 bar code symbology but had a numbering structure similar to the UPC code. The UCC later developed the serialized UCC-128 label, still in high use now (but called the GS1-128), which uniquely identifies each pallet or case with a serial number. The UCC-128 label is often paired with an Advance Ship Notice (ASN) delivered via EDI which details the incoming goods, with those shipment details being tied to the case serial number on the label. The result is better inventory planning and greatly streamlined receiving processes at the retailer.

VICS, meanwhile, was involved in the standards for that ASN EDI communication.

In the late 1990s, the UCC provides funding to help start the Auto ID Labs at MIT, whose work ultimately led to the Electronic Product Code (EPC) standards for low cost, passive RFID tags. In 2003, the UCC announced it was taking over the day to day work of administration and education relative to EPC, under a new organization under its umbrella to be called EPC Global.
The UCC was also very involved with efforts for data synchronization between manufacturers and retailers, so that systems on both sides had the same data (basic information, case pack quantities, weight, etc.) relative to each individual SKU, tied to the UPC code.

In 2005, the UCC and EAN announced they were merging, with the global headquarters to be in Europe.
For its part, VICS also evolved from its EDI focus to a variety of other standards and guidelines, notably "Quck Response" in the 1980s and Collaborative Planning, Forecasting and Replenishment (CPFR) in 1998. The CPFR work defined a nine-step process model for forecasting collaboratively between manufacturers and retailers. Also more than a decade ago, VICS developed a standard for bills of lading in shipments from manufacturers to retailers that became widely adopted (VICS BOL).

The line of demarcation between VICS and UCC/GS1 has never that clear. For example, while EPC Global/GS1 drove much the education and standards work for EPC RFID, of late VICS has had an aggressive initiative relative to process and technical standards for item-level tagging as that technology started to get traction in the apparel sector in retail. As part of that work, it developed a standard for combining a traditional RFID tag with an EAS (electronic article surveillance) one into a single chip.

(RFID and AIDC Story Continued Below)