From SCDigest's On-Target E-Magazine

- Aug. 14, 2012 -
Logistics News: Key Trends in WMS and Supply Chain Execution Technology (Part 1)


E-Commerce, Complex Networks, Changing Requirements Having an Impact, Leading Vendors and Consultants Say; WMS Category is Mature, but Always Evolving
SCDigest Editorial Staff

What's new in Warehouse Management Systems and related supply chain execution technology (SCE)?
To find some answers, we assembled a virtual panel of several experts from three of markets leading WMS/SCE software providers and two leading consultants, who offer some real insights on key issues and trends.

SCDigest Says:

Despite its status as a very mature application area, interest in WMS is very high right now, according to analyst Dwight Klappich of Gartner.

What Do You Say?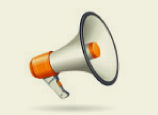 Those panelists include:

Tom Kozenski, VP of product strategy at software provider RedPrairie
Shyam Krishna, executive vice president at software provider Softeon
Chuck Fuerst, director of product strategy at HighJump Software
John Pearce and Steve Hopper, both principles at StoneCross Group consulting
We cover about half the discussion this week, and will be back with Part 2 of the dialog next week.

Despite its status as a very mature application area, interest in WMS is very high right now, according to analyst Dwight Klappich of Gartner, who said recently he is fielding more client calls on WMS than any other topic. That interest is driven by many factors, including increase distribution center complexity, aging systems that were installed years ago, e-fulfillment challenges and more.

In turn, most WMS providers really now offer broad SCE suites, changing the strategies and dynamics around acquiring solutions to support logistics and supply chain execution.
We first asked our panel what were some of the key trends they are seeing in supply chain execution suites.

Kozenski says he sees "continued growth in companies looking to deploy an integrated supply chain suite of products, including WMS, TMS, Labor, Slotting, Yard, etc. This capability has been available for over 10 years but the adoption rate has never been higher. We associate this with the notion that the supply chain software market has matured to a point where this level of integration and sophistication are now considered mainstream."
He also sees e-commerce as having a big effect on what capabilities companies need to acquire.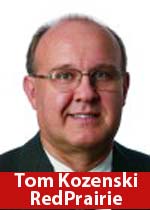 "A relatively new trend is the concept of "buy anywhere / fulfill anywhere." This is creating a lot of conversations around new processes that span the entire supply chain, from manufacturing, to distribution, to stores, to third party service providers," Kozenski said. "Companies are looking for different ways to view inventory positions across the network, so they can fulfill orders in unique ways."
Softeon's Krishna says that "One of the key trends we perceive is the concept of "supply chain convergence" which best in class vendors are pursuing with different approaches."
What is convergence? Gartner has certainly used the term to describe a more integrated platform of SCE solutions, versus a collection of many independent applications, a topic we will cover in more detail in Part 2 of this discussion.
---

The next-generation WMS solutions will be able to recognize distribution events
and trigger dynamic action responses or workflows to handle the requirements, not
based on a rearview looking scorecard, but proactively, in real-time.
Shyam Krishna
Softeon
---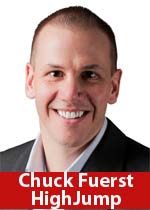 Krishna says an example of how convergence can improve logistics performance is the ability to identify a fulfillment exception in one DC, and then have the system be capable of re-direct the orders that need to be sourced from the next most optimum DC to meet desired service levels. He says "these SCE platforms can trigger real-time "make/buy/transfer" decisions based on the events that occurred in a DC, and these signals then move up-stream to the planning side."
HighJump's Fuerst says growing supply chain network complexity and virtualization are driving changes in what companies are looking for in SCE capabilities.
"Many companies are seeking solutions that can provide deeper capabilities in areas such as aggregation of inventory views and intelligent order sourcing, capabilities that not only help improve supply chain efficiencies but also help improve the business' ability to be responsive to customer demands," he told us. "Leading companies are becoming more agile and using their level of visibility within the supply chain as a competitive advantage."

(Distribution/Materials Handling Story Continues Below )