From SCDigest's OnTarget e-Magazine
- June 20, 2012 -
Supply Chain News: Fast Growing BlueStar Distribution Uses Wireless Technology Combined with Mobility Software to Power Growth and ROI
A Lot more Volume with the Same Amount of Staff, CFO Says
SCDigest Editorial Staff
To turn an old saying about "Mom" on its head, when the CFO is happy, everybody is happy.
That certainly the case at BlueStar, a distributor of retail POS, auto ID, security and other lines of equipment, headquartered in North Kentucky.

SCDigest Says:

Wheeler also noted some opportunities for companies like BlueStar, which deals with a lot of serialized product, to use two-dimensional bar codes such as PDF417 to make the job of serial capture on inbound easier.

What Do You Say?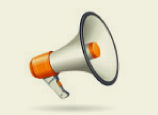 This mid-market company has been fast growing, says VP of Finance Doug Bivins, and while the top line growth was of course good news, the company's expenses, especially in distribution, were also growing quickly as well, as operations struggled with many manual processes.
Bivins and the team at BlueStar realized new technology was needed, systems that would both provide short-term ROI as well as create a platform for future profitable growth.
"We see this same kind of situation all the time, especially in distribution," said Mark Wheeler, director of industry solutions for Motorola. "Companies just need to take their fulfillment technology to the next level to support the growth they are experiencing."
A few years ago, BlueStar made a series of investments to create that platform for the future, but with a goal of doing that while achieving a solid payback in the short term at the same time.
That included a new Oracle ERP system, a real-time wireless network in the DC (Motorola) and the "mobile supply chain" solution from Oracle that allows companies to quickly connect wireless devices to Oracle's inventory system.
Not surprisingly, the system made a big improvement in BlueStar's DC operations in a hurry, as SCDigest has found is almost always the case.
"As a veteran BlueStar employee, seeing the technology today versus where we once were, it's hard to imagine our growth and our success without the investment in the technology," says Mike Frederick, director of warehouse operations for BlueStar.
Frederick said BlueStar DC employees had strong input into what wireless devices were selected, with pickers selecting terminals that were a little smaller and easier to handle (Motorola MC3190s), while receiving/putaway associates opted for a little larger unit (MC9190s) that features a bigger display.
And as is again almost always the case, workers on the DC floor appreciate the investment that makes their jobs better and easier.
"Before the wireless, we had to remember where everything was at, and it made things difficult," one BlueStar DC associate recently told SCDigest. "Now with Oracle and scanning, it's just so much easier."
Mark Lewis of Oracle says the company's mobile supply chain software is virtually "plug and play" with wireless devices, and that it can also support virtually every type of wireless devices, including truck-mount units and the types of wearable terminals that Wheeler says are growing in popularity.
A short video of CFO Bivins' thoughts on the project and what it means to BlueStar can be found below. A full video case study can be found here: Wireless Success at BlueStar Distribution.

Bivins also said it is likely that BlueStar will upgrade to the full Oracle WMS system, which has received significant investment in recent years, to continue to build a distribution platform for the future.

(RFID and AIDC Story Continued Below)