Holste Says:

Given the right set of circumstances and the right mix of equipment, controls, and software - upgrading to higher levels of automation technology can be a best practice that will clearly put a shipper in the competitive forefront.

What Do You Say?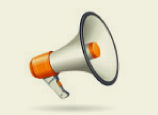 Previous Columns by

Cliff Holste
Speed, accuracy, and efficiency are the major operational objectives for shippers. However, for many shippers the need to process higher volume is further complicated by the requirement for very short order fulfillment and delivery requirements. This is especially true for wholesale drug and liquor distributors, which has led to widespread use of material handling automation in those industry segments. Additionally, for high value items prone to pilferage, automation makes perfect business and economic sense. For on-line retailers, deployment of automated technologies has proven to be a practical way to quickly and accurately satisfy customer demand for picking and shipping diverse amounts of product.
For other shippers there are human and environmental factors that drive the move to higher levels of automation, such as taking workers out of a freezer or some other type of hazardous condition by adopting a Goods–to-Person order fulfillment solution.
In urban areas with high land costs the decision to build up to the maximum allowable building height utilizing an automated storage and retrieval system (AS/RS), or Narrow Aisle Reach Trucks, vertical carousals, or other space saving systems is the preferred solution.

Ergonomics and OSHA regulations can play an important role in the decision to automate. For example, horizontal and vertical carousels, as well as vertical lift modules (VLMs) present work to operators in the "golden zone" for optimal picking. When combined with hands-free computer directed voice solutions (as pictured above) these automated technologies are increasing worker productivity and safety.
When the job involves a lot of heavy lifting and repetitive motions (such as in building pallet loads) using robotics instead of manually building these loads is one of the biggest advances driving automation.