Holste Says:

In general, the need for automation emerges out of some chronic pain such as rising costs, customer service troubles.

What Do You Say?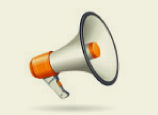 There are many reasons for pursuing automation technology, and the individual paths that companies take will be dependent upon their need for a decent return on investment and internal rate of return.
Ten years ago, we took steps to automate our picking operation, which included zone picking operations with zone printing and manual label application. After labeling, the cases would travel to a sort lane by way of a scanner, which validated the UCC 128 label with the item it was assigned by scanning a Code 39 label (internal control item number), providing 100% accuracy for picking. This led to a significant reduction of charge backs from our customers due to miss-picks and substitutions and resulted in a return on investment in less than one year. Then came a change in focus by the customer base, the alignment of the label itself on the carton and space from leading edge and from the bottom of the carton. This was overcome by additional training and use of templates for the novice pickers to use while applying the label.
Five years ago, we were challenged by 50% of our customers to provide price tickets on the product as part of the Floor Ready Merchandising process, touting earlier arrival of our product by flowing through their (retailer) distribution centers faster. We were being charged back by the retailers $.25 to $.50 per item and another $250 to $500 per purchase order if we did not comply. We were able to complete the process and achieved the application of the labels with 99.9% accuracy for approximately $.10 per item. Then came their change, they required specific logos on the price ticket or the charge backs would be steep.
Two years ago, when the Department of Transportation changed the rules for drivers, most of the industry knew that there would be a significant impact on the transportation piece of the supply chain...and it came to fruition through detention charges. At the same time, the transportation industry, along with every American who drove a gas or diesel powered vehicle was hit by higher fuel prices. So our retailers told us we had to load the trucks, floor loaded, within two hours or pay a detention charge (usually about $65 per hour). Then came the administrative charges to process this detention charge, in some cases upwards of $2,000.
Although all three of the previous scenarios provide ample return on investment opportunities, they also provided our retailers additional sources of revenue as we completed a transition to meet their demands.
So here is the real challenge; how do you reduce costs while meeting the ever-changing demands of your customer as they continue to create revenues from your mistakes and delays in meeting those changes?
We are taking drastic measures to look forward into the potential for all charge backs hazards in the supply chain road. This means that we use automation to pick the product, automate the labeling process to ensure alignment and placement, reduce the handling time for staging picked product, and automate the delivery of picked product to the truck floor for stacking while recording the UCC 128 bar code label as it is tendered on the truck.
There may be multi paths leading toward automation, but there is only one path for success and better margins and that is complete automation.
Michael Rummelhoff
Vice President of Operations
Meyer