That too though is a work in progress. We've only recently announced the five solutions suites, and we have to do the heavy lifting around that, but the R&D is already much more focused.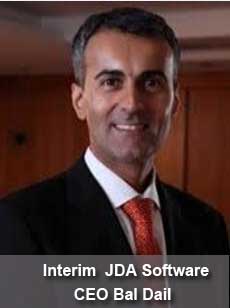 Gilmore: On the customer executive approach, my perspective is that this can be a great strategy, but it will succeed or fail based on the talent of the people you put into those roles. You really have to be a skilled person to manage the relationship at that level and understand all the solutions you have, different industry requirements, etc.
Dail: You're absolutely right. It is about making sure you have the right person in the right spot. That's a big reason why it is really a work in progress, because we are really working to line up the right customer executive to the right customers.

I think the concept itself makes a lot of sense, but getting the right person in the right slot is critical, as you've said.
Gilmore: On the solutions suites, in addition to simplicity, R&D leverage and the other points you made, it seems to me the suite concept is a lot more prescriptive than you were in the past, when you sort of said "Here are 130 products, which ones do you need?" With the suites, you're instead laying out a path for customers to reach certain levels of performance.
Dail: You're right again. A big part of the solution suites is to make it more clear to customers how JDA can bring value to them, and where JDA can play in their overall technical environment. It's much harder to do that when you have 130 products. With that approach, you are in a sense putting the onus on the customer to figure out what fits where.
Gilmore: By most accounts, 2013 was a somewhat down year for the supply chain planning market. You felt it, as did others. Do you have any explanation for that, and do you expect things to change any soon?
Dail: I think frankly what we've seen over the last couple of years across manufacturers, distributors and retailers is that a larger portion of their IT budgets went to customer facing technologies - omni-channel commerce, mobility applications, big data for customer insights, etc.

And that took some of the budget away from more traditional planning solutions.
But I don't think that trend can continue forever. At some point, customer facing solutions, omni-channel, etc., work their way back into the supply chain. So we already are seeing signs that some of the budget money is flowing back into both supply chain planning and execution.

For example, at first it was just "we have to grow our e-commerce business." Now, it's a realization that you have to achieve that growth profitably. And to do that, you have to get your supply chain solutions lined up to what you are doing on the customer side.

The more advanced customers are saying "We can't just keep selling products through these new channels in a way that's not profitable or that lowers our overall margins."

And keep in mind, a customer doesn't really think in terms of channels, they think in terms of brand experience. So you have to both be able to meet the expectations a customer has regardless of channel, and to be able to do it profitably. And the supply chain is directly connected to that experience.

So the supply chain planning dollars will definitely come back, and we're seeing signs of that already.

The second half of our interview with Dail will be published next week.

Any reaction to the comments from JDA's CEO? Let us know your thoughts at the Feedback section below.
SCDigest is Twittering!Follow us now at https://twitter.com/scdigest