Dr. Michael Watson, one of the industry's foremost experts on supply chain network design and advanced analytics, is joining the SCDigest team as a columnist and subject matter expert (SME).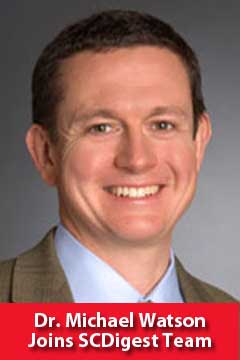 Watson, now in a more dedicated mode at Northwestern University, is a former IBM manager. He was the lead author of the just released book Supply Chain Network Design, co-authored with Sara Lewis, Peter Cacioppi, and Jay Jayaraman, all of IBM. (See Supply Chain Network Design – the Book.)
In his new role at SCDigest, Watson will author Expert Insight columns for SCDigest readers, contribute insights for other articles, columns, and video content, and participate in our growing number of supply chain-related research projects as part of our Chief Supply Chain Officer (CSCO) Insights research arm.
"I have long respected Supply Chain Digest, and have enjoyed the many interactions we have had in the past. I look very much forward to this new relationship, and helping SCDigest readers and SCTV viewers with insights on supply chain strategy, supply chain network design, analytics, and more."
In addition to his roles at IBM and now at Northwestern, Watson is director of The Optimization and Analytics Group.
Watson was previously an officer in the network design company LogicTools, founded by Dr. David Simchi-Levi of MIT and which was acquired by ILOG in 2007 and then by IBM in 2009. While at IBM, he was the world-wide business leader for LogicTools' network design, inventory, and routing solutions. During this time, he was personally involved in all aspects of network design from helping customers derive value from the solution to helping design the software.
He has participated as an expert in many SCDigest articles and Videocasts in the past, and has been among SCDigest's most popular outside experts over the past five years.

(Supply Chain Trends and Issues Article - Continued Below)